Inviting team members
Invite colleagues using their e-mail address:
Go to Team members.
Click Invite colleagues in the upper-right corner.
Enter your colleagues' e-mail addresses.
Click Invite.
We will send invites to the e-mail addresses you've entered.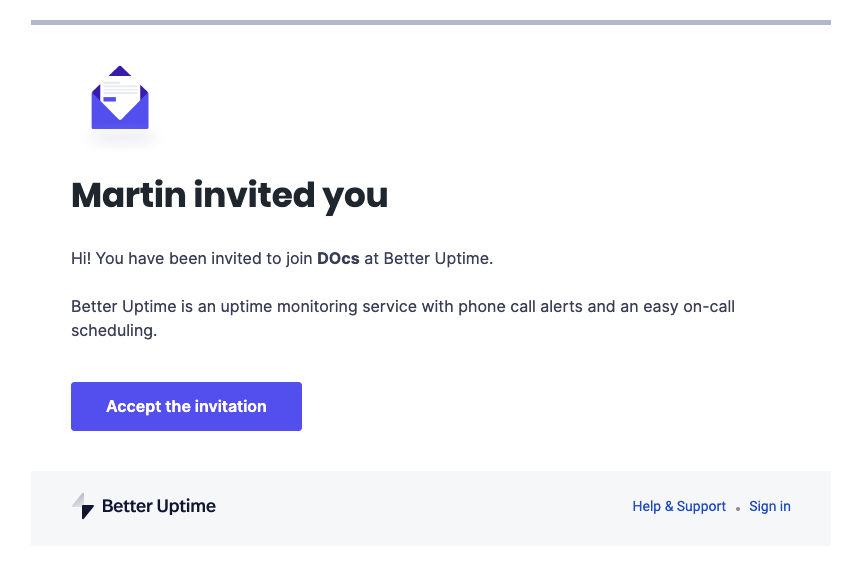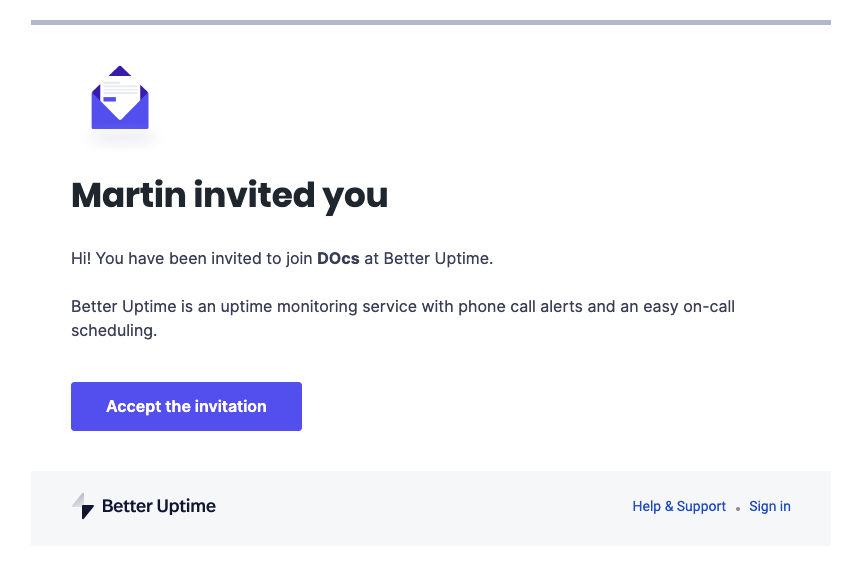 Inviting team members automatically
We will invite your colleagues automatically if you use their e-mail addresses in the on-call calendar events.
Inviting team members using pre-approved self-sign up domains
To let everyone with an e-mail address for a specific domain automatically join this account when they sing-up:
Go to Teams.
Click the team you want to add the pre-approved domains to.
Add your domains.
Click Save changes.