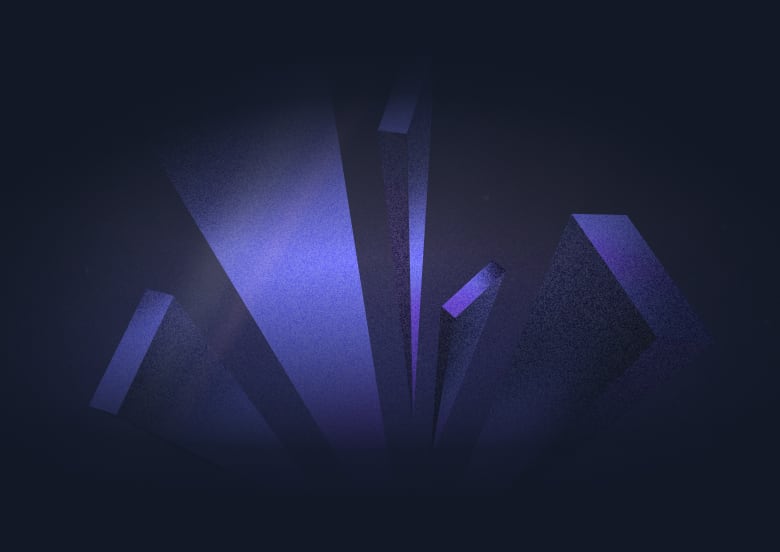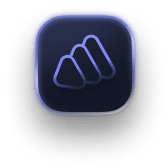 Better Stack
Reliability is the
ultimate feature
Delightful observability tools that turn your logs & monitoring into a secret weapon for shipping better software faster.
Book a demo
Loved by teams around the world
Radically better
observability stack
Spend less time debugging and ship higher-quality software faster.

Collect

insights
across your stack

Aggregate logs and metrics across microservices in your stack with our zero-configuration agents.

Explore logging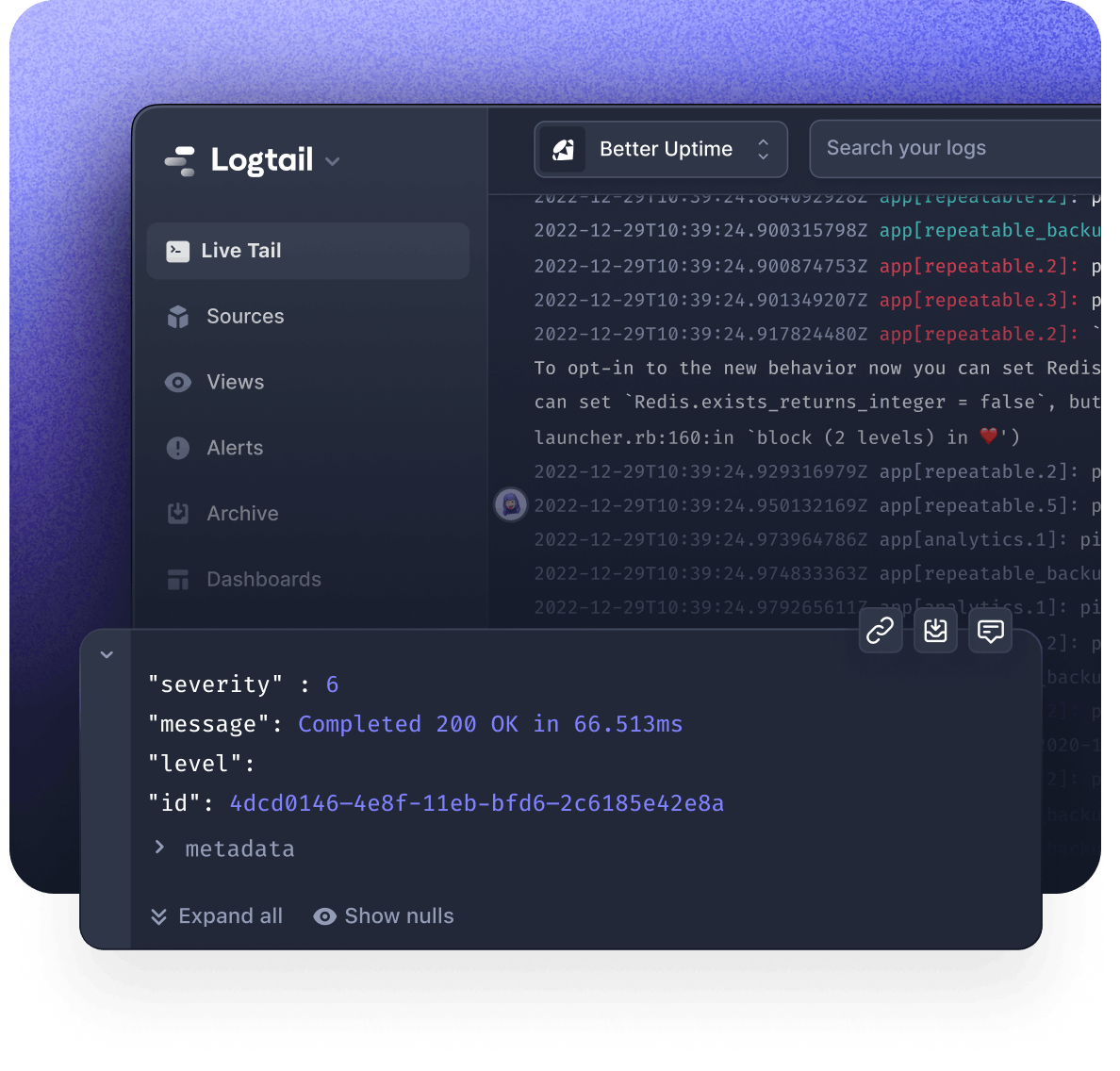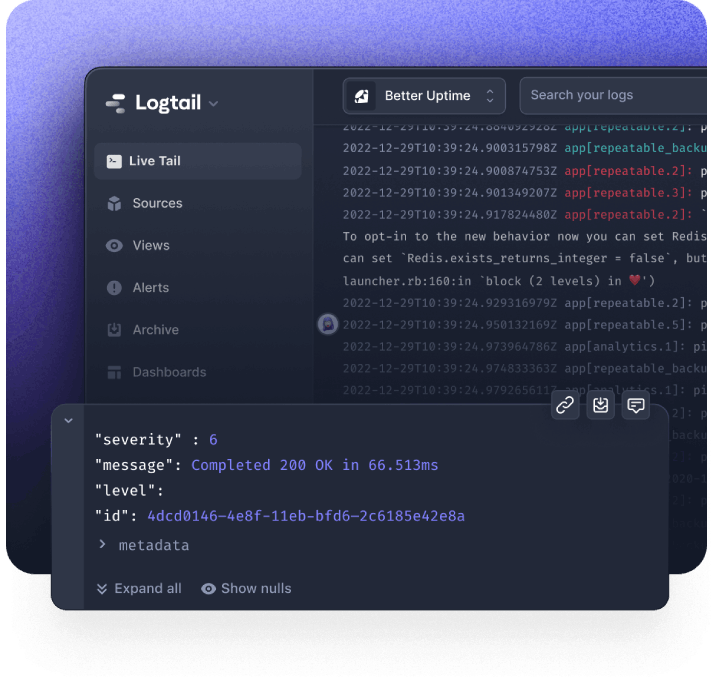 Detect

critical
incidents

Track the real-world availability, uptime, and performance of your services from multiple locations.

Explore monitoring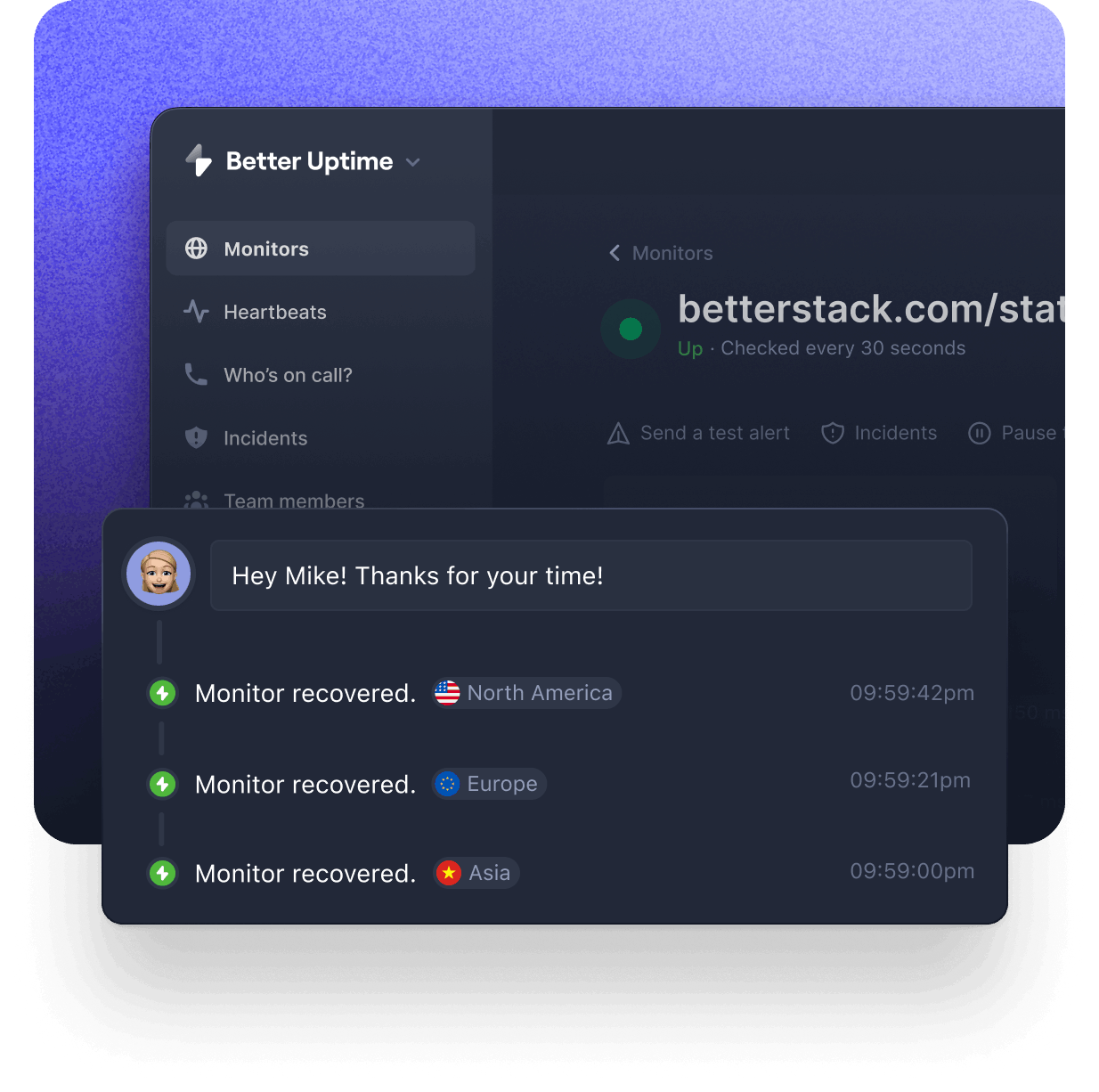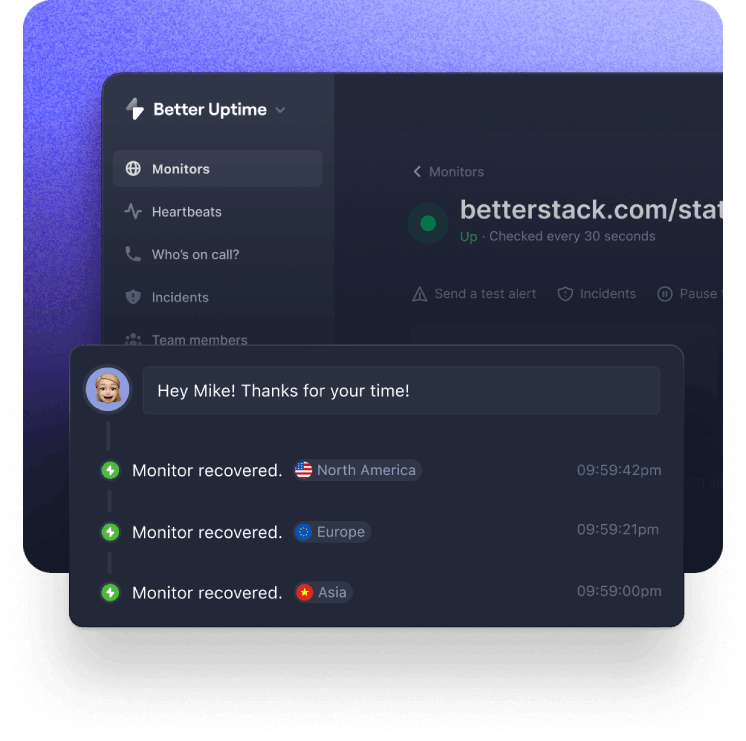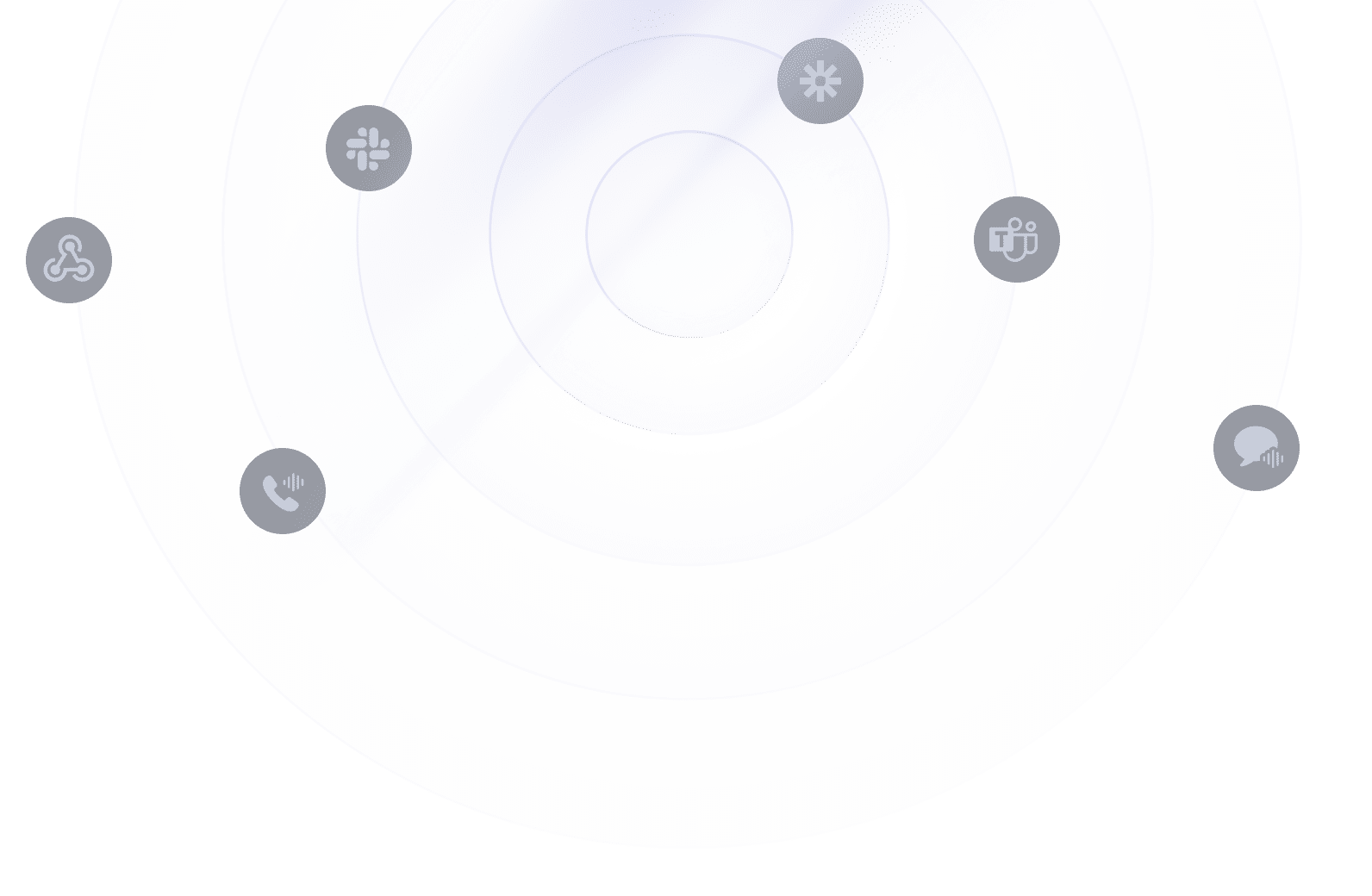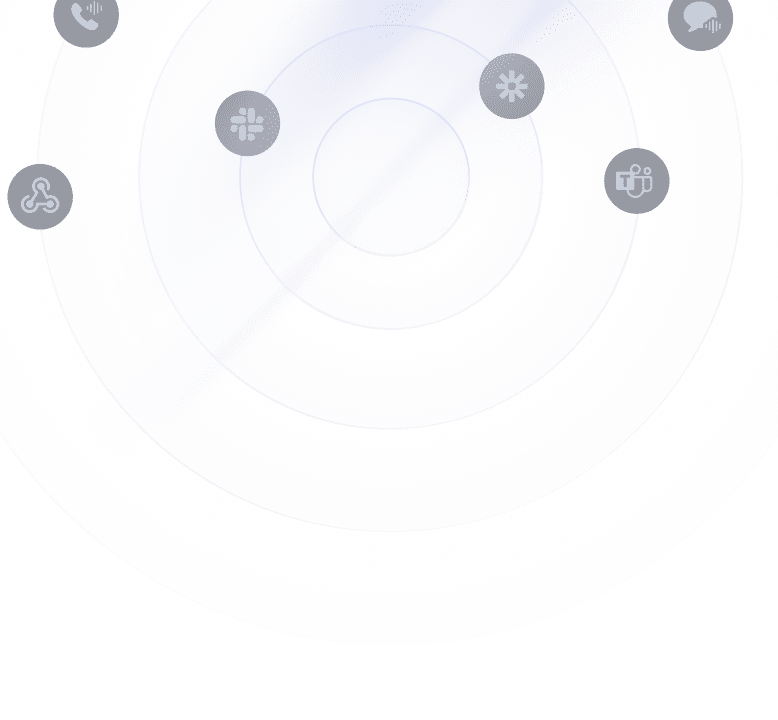 Alert the right
coworkers
Notify the right coworkers at the right time with on-call schedules and flexible escalation policies.
Explore incident management

Investigate

with
actionable dashboards

Analyze, correlate, and filter data with our dashboards and advanced visualizations.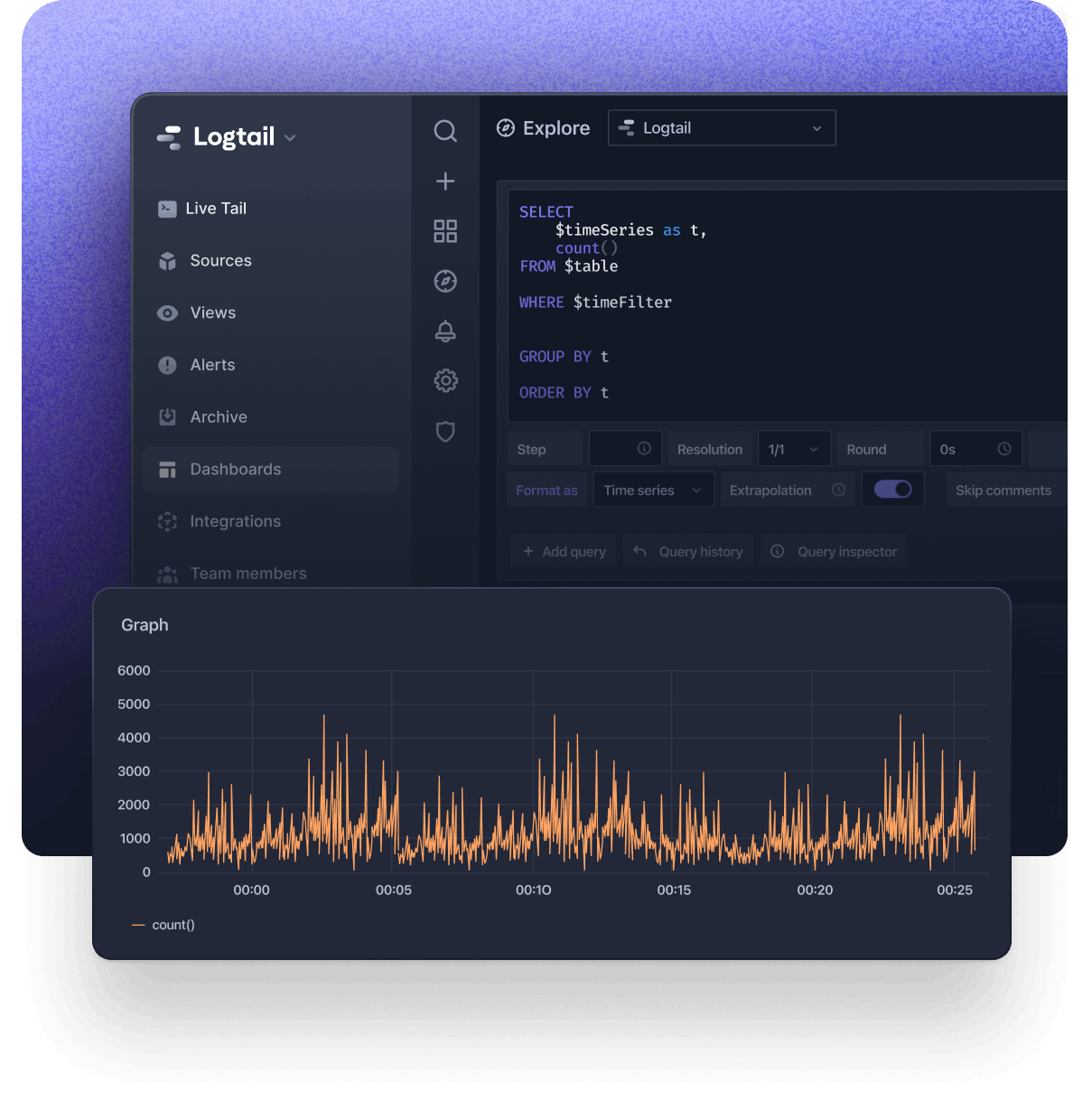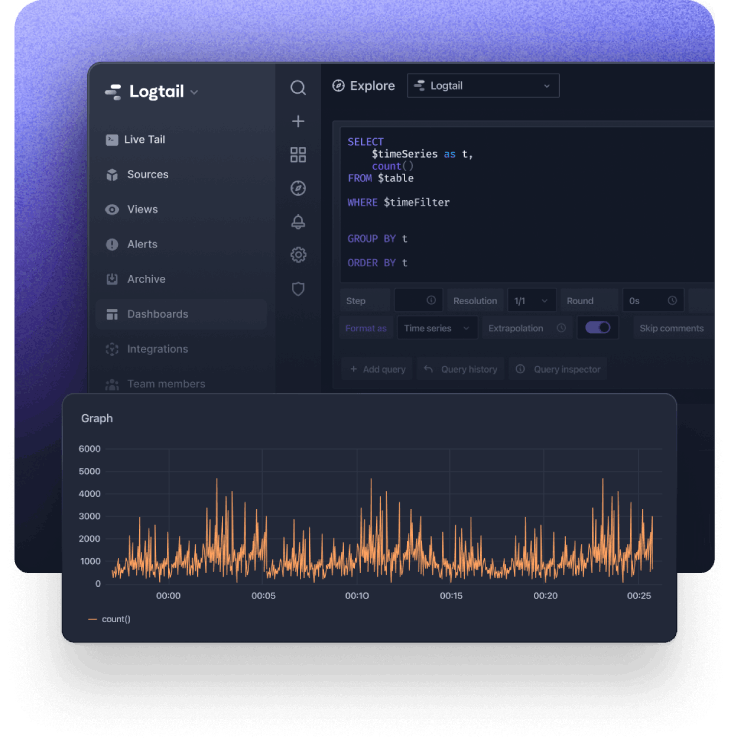 Build trust

with
status pages

Communicate downtimes and service degradations to your customers and build confidence in your products.

Explore status pages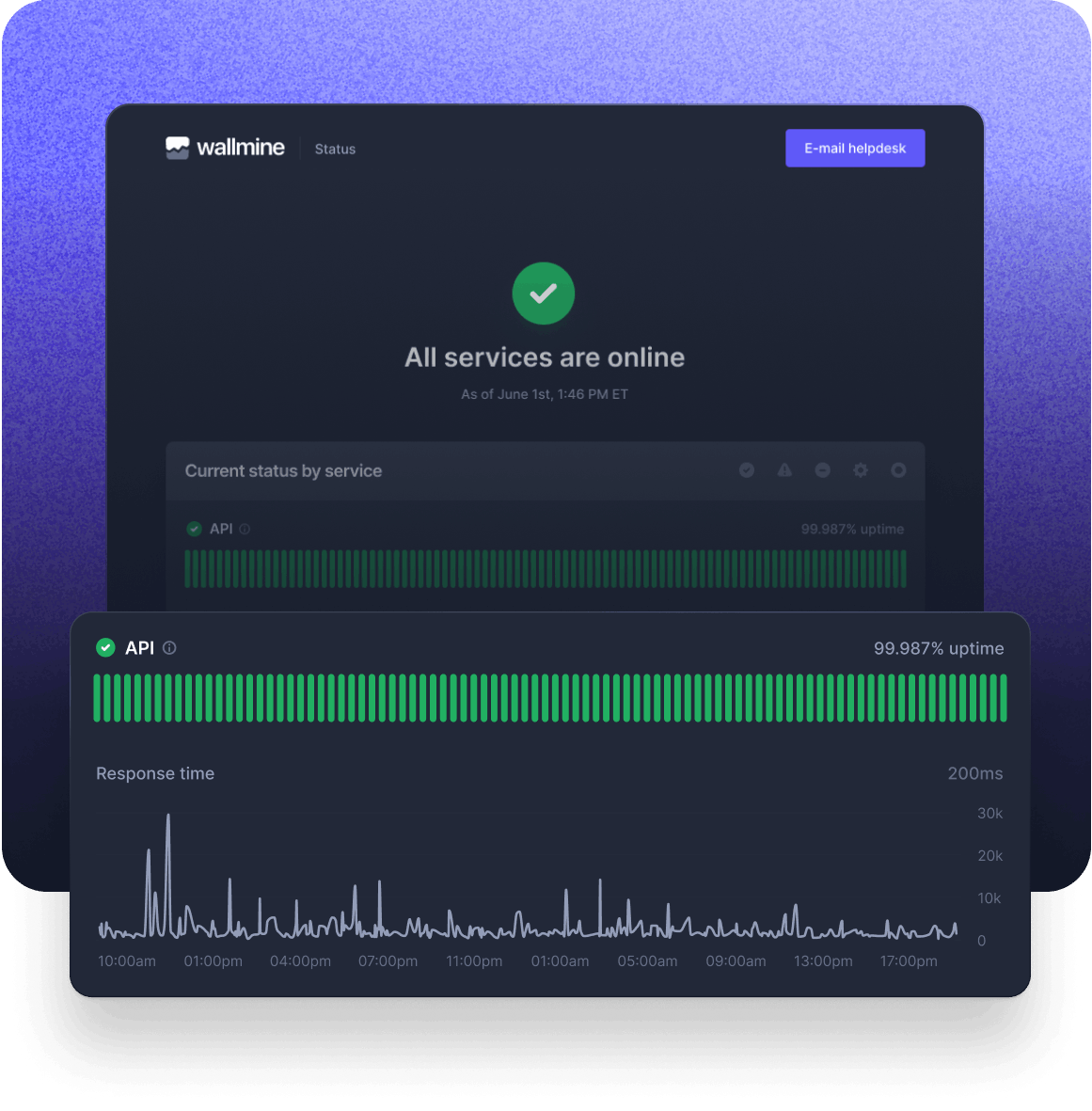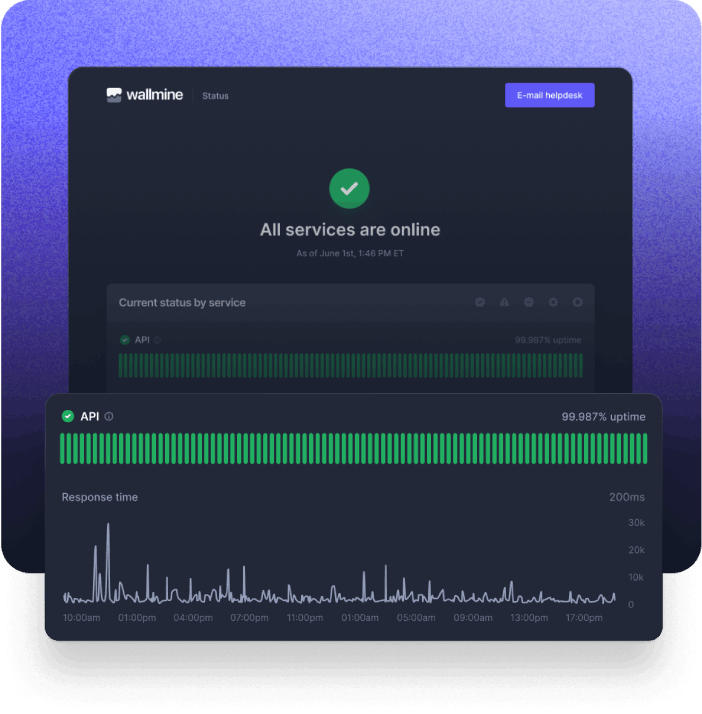 And that's just the
tip of the iceberg.
Spend less time debugging and ship higher-quality software faster.
Collaboration
+2


Incident response is a
multi-player game
Collaborate with your coworkers on analyzing the observability data and resolve incidents faster.
SQL compatible
In need of a custom report?
Analyze logs by writing a custom SQL query.
Longer data retention
Our stack is significantly more efficient

and thus cheaper than the conventional Elastic stack.

Secure by design
We do our part to keep your data secure & safe.
We're SOC 2 Type II compliant.
Your data is located in GDPR-compliant DIN ISO/IEC 27001-certified data centers.
Don't just take our word for it
We're proud to be working with these incredible companies, and thankful for their feedback, suggestions, and support.
Looking for a status page? I recommend @BetterUptime. Perfect support, answered my dms in a couple of minutes, and it's the first actual cool looking status page which allows custom domains (on the free plan 😱) haven't actually tried it, but it looks good so far.

#NotSponsor


I tested @BetterUptime for @gamubsapp! So much easier to configure and the interface is better than @FreshworksInc!


By far @BetterUptime has given me more pleasant surprises other tool in this space. We had an outage due to a domain name expiring, and it turns out we can even be alerted about that. Great user experience and UI on top of all the features. How is it not more popular?


One year one tool. @linear won my heart last year. This year so far, @BetterStackHQ is the frontrunner, well designed 👏


I just checked this out, and have never been so happy that I saw an ad 👏


@LogTailHQ is one of the best products I've ever used. Went from 0-100 on logging in 15 minutes. Incredible


Loved by teams around the world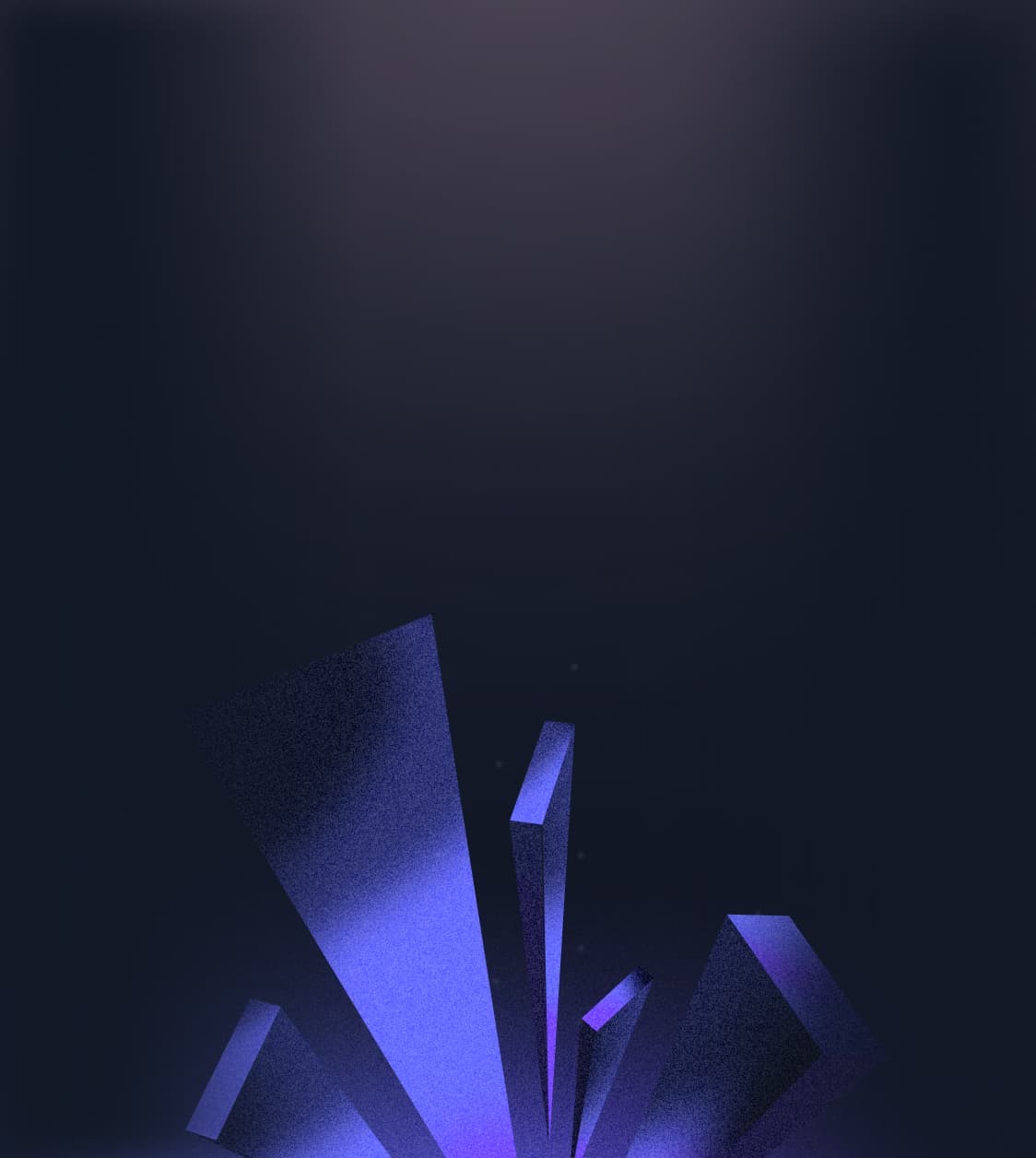 Help builders build
We are hiring.
Software is our way of making the world a tiny bit better. We build tools for the makers of tomorrow.
Work at Better Stack