Looking for a side-by-side comparison of the two popular incident management tools? It's here.
Pagerduty and Opsgenie are indeed the established options. However, if you are looking for something fresher, you should give Better Uptime a look*.
It's the first tool to combine:
And it's an alternative to consider to older tools like Pagerduty and Opsgenie.
Interested? Here is the comparison.
👉 Not interested in learning more about new tools? Scroll to Pagerduty vs Opsgenie side-by-side comparison.
*It's a fair thing to say that Better Uptime is a part of Better Stack and because of that, we can't be entirely without bias. So that's why we look first into 3rd party reviews and valuable features that you will only find in Better Uptime.
Engineer's reviews of incident management tools
Software engineers, CTOs, and indie hackers on G2 rate Better Uptime higher compared to both Pagerduty and Opsgenie: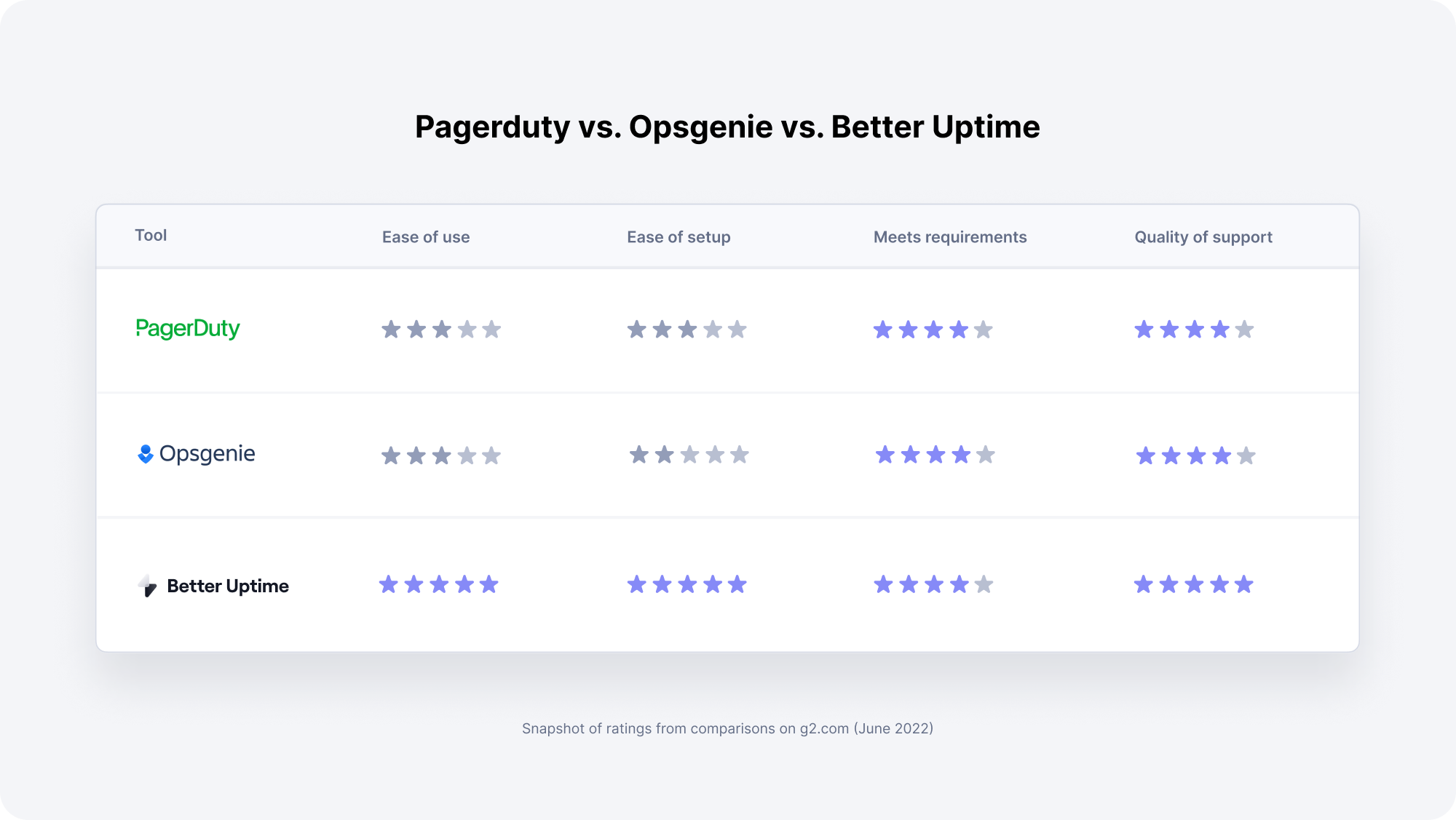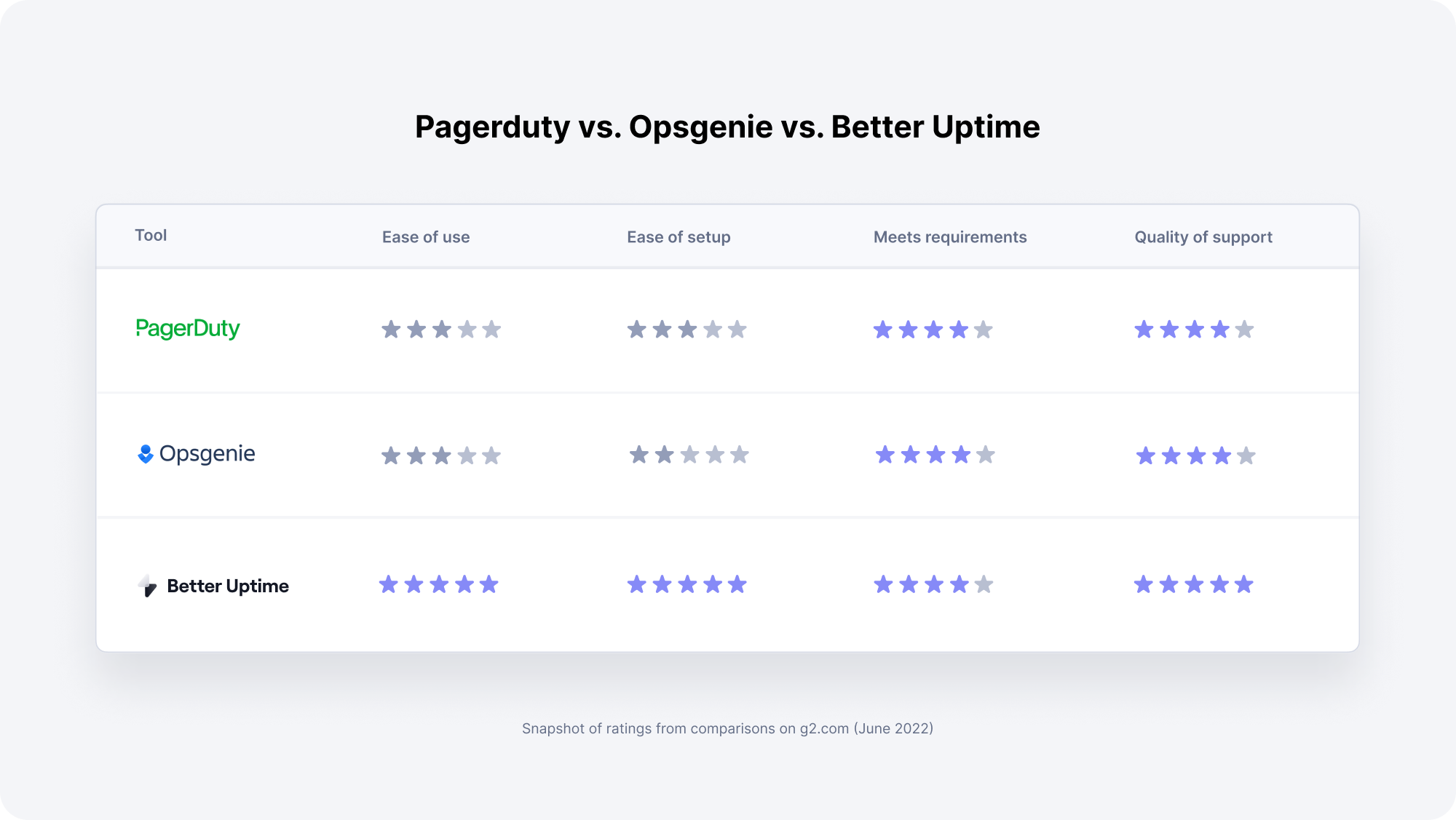 3 unique things you can do with Better Uptime
There's a lot of overlapping functionality between Pagerduty, Opsgenie, and Better Uptime, but Better Uptime has functions that the other two don't.
It allows you to:
1. Monitor your websites directly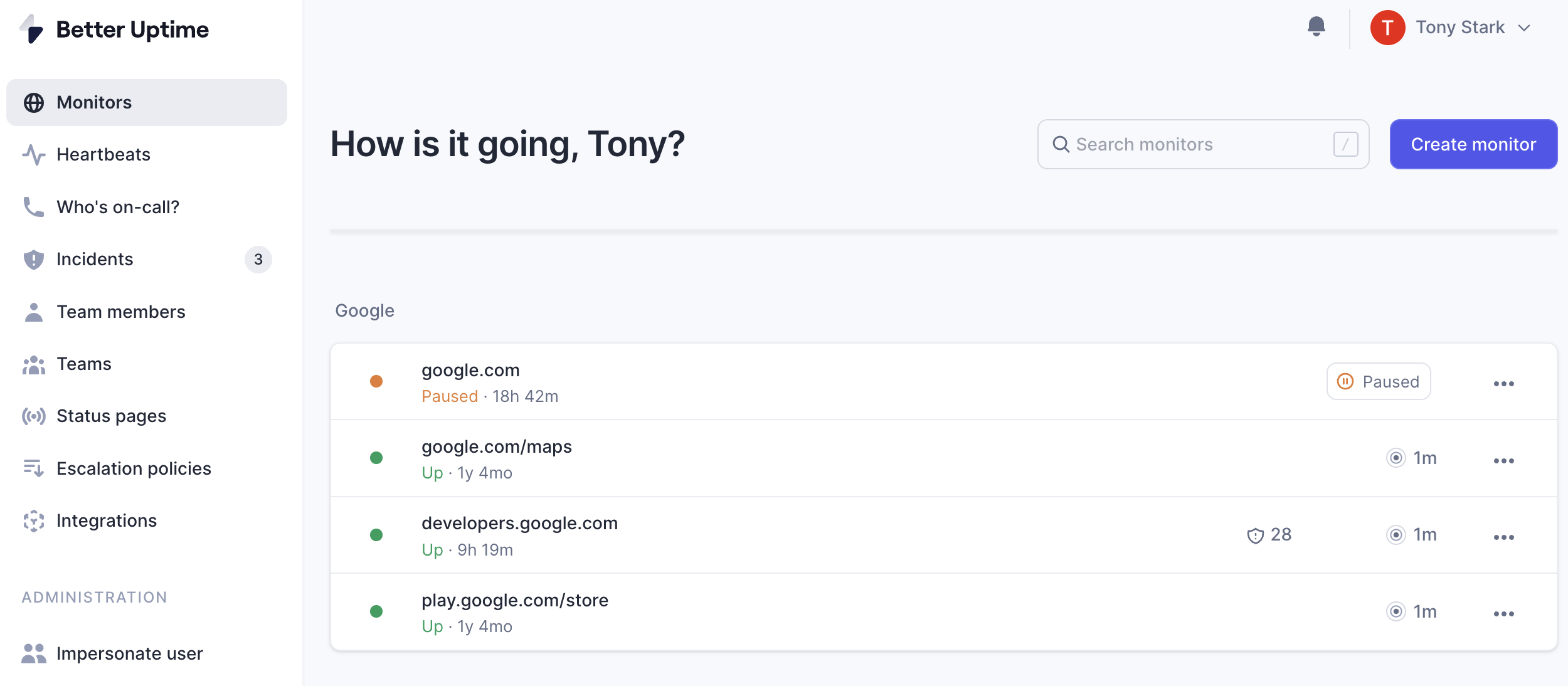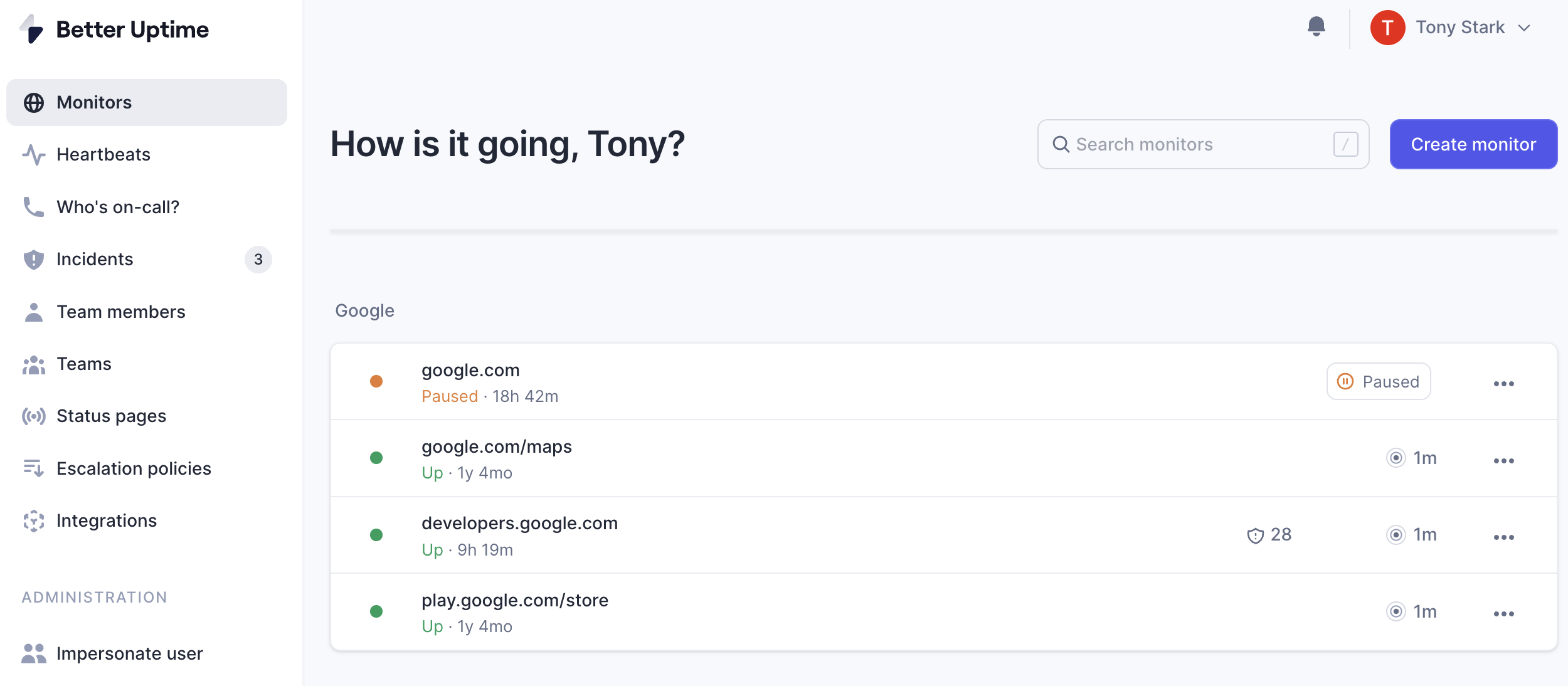 Monitor vital services including your website directly with uptime, ping, API, and other automated checks. If an incident happens you can get all the debugging data from the monitor including screenshots, response codes, or incident timelines.
You can integrate Datadog, New Relic, and other monitoring tools, but when it comes to the basics, you can use the built-in once.
Creating a monitor takes a minute and allows you to check:
Availability (uptime) of your website
Presence or absence of a specific keyword
Ping any IP
APIs for correct responses
TCP/UDP ports for availability
DNS servers for correct setup
2. Enjoy no integrations setup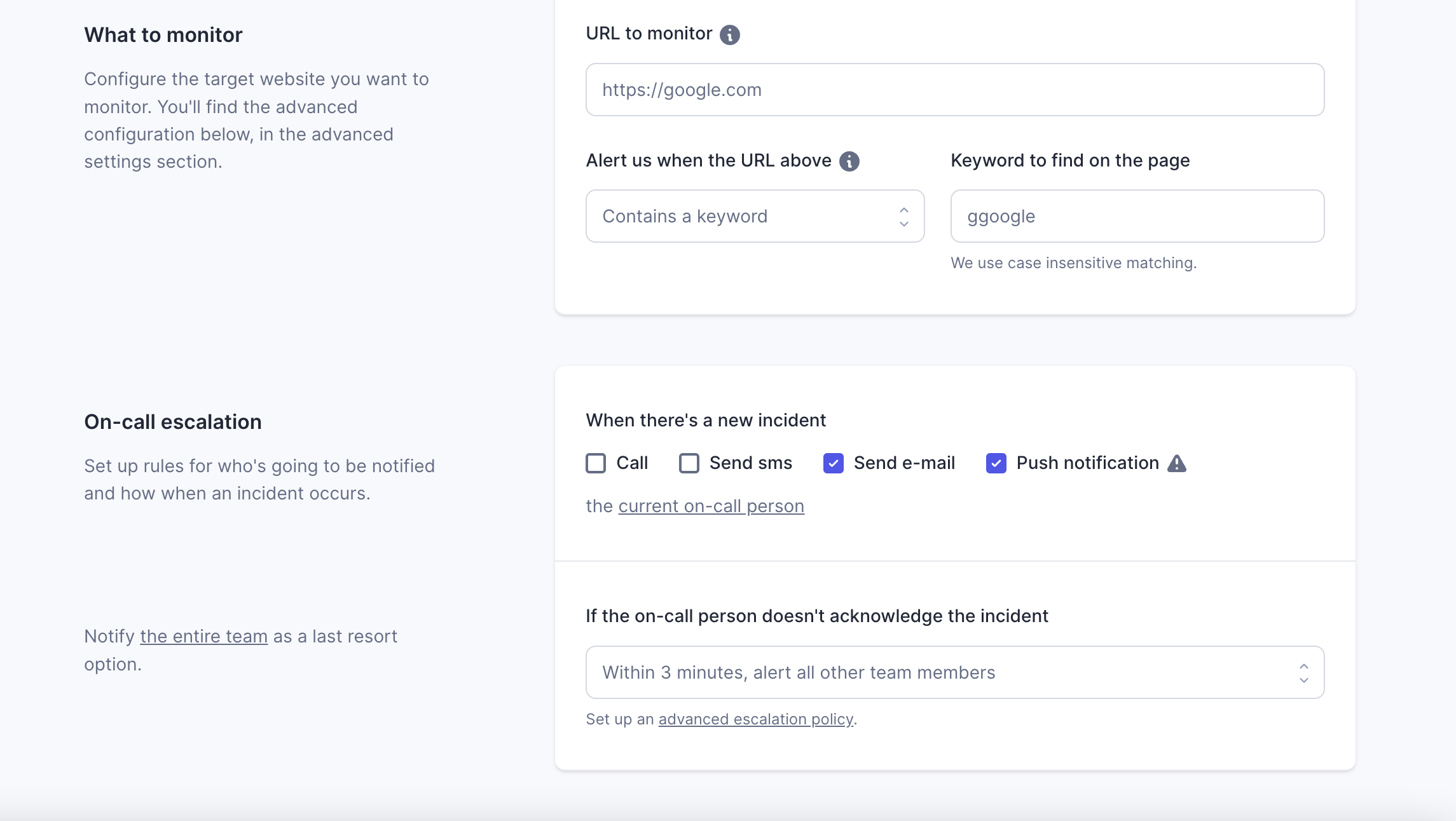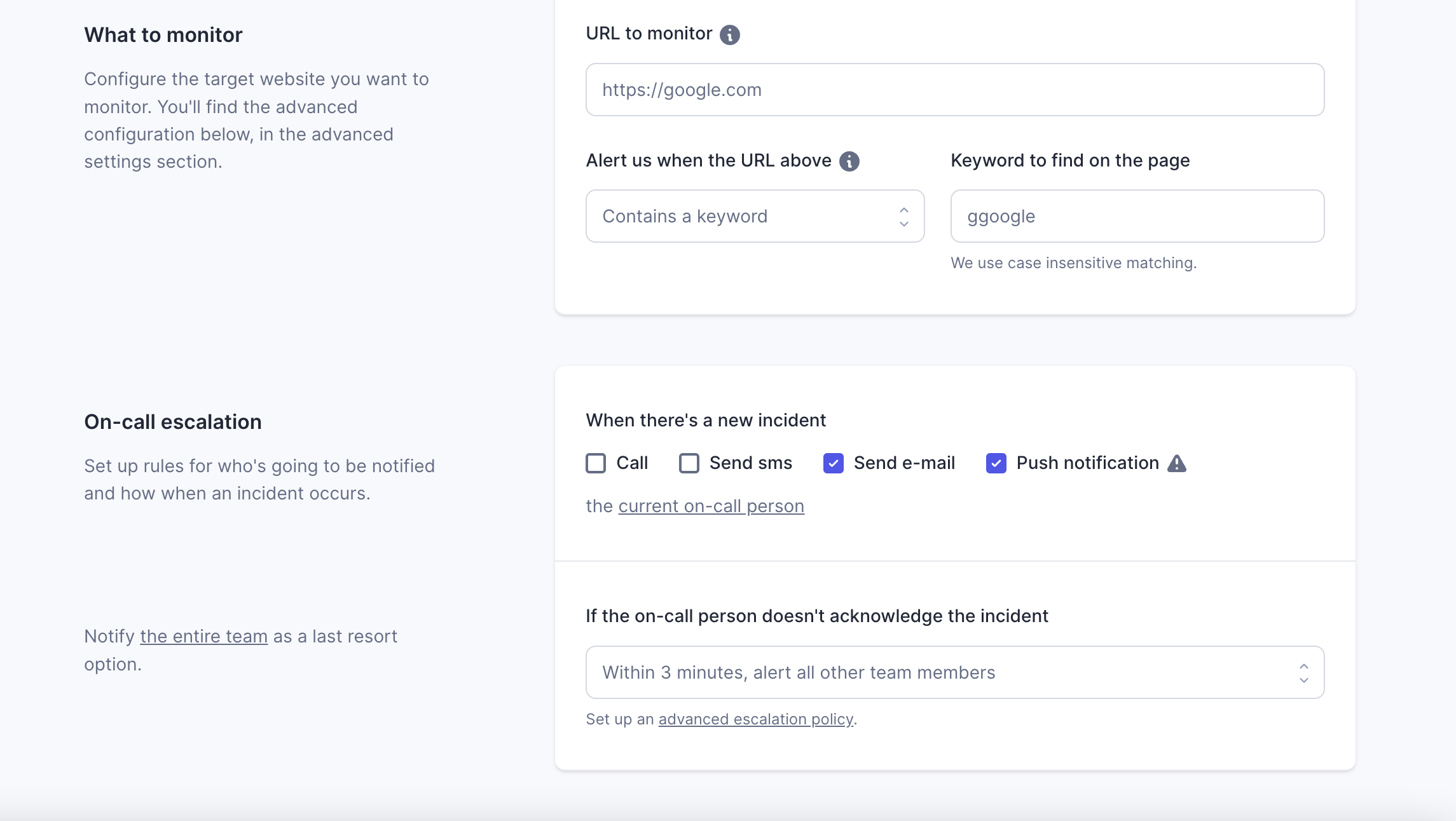 Managing integrations is complicated and time-consuming. Since Better Uptime has integrated monitoring, you can set up a whole on-call alerting and incident management process without any integrations.
The four main alerting options for Better Uptime are:
Automated phone call
SMS
E-mail
Mobile push notifications
Slack and Microsoft Teams can be integrated in a few minutes.
3. Communicate incidents with status pages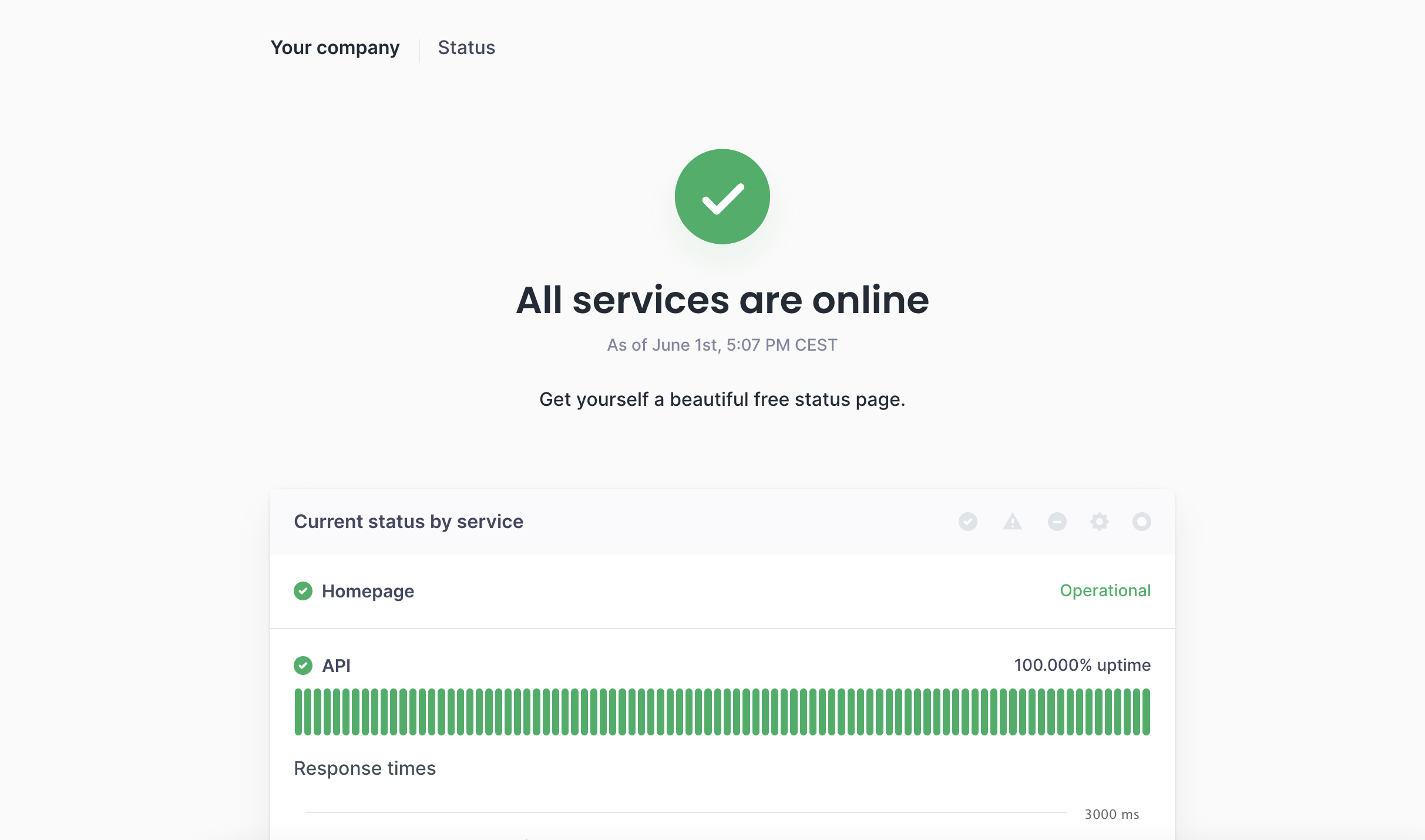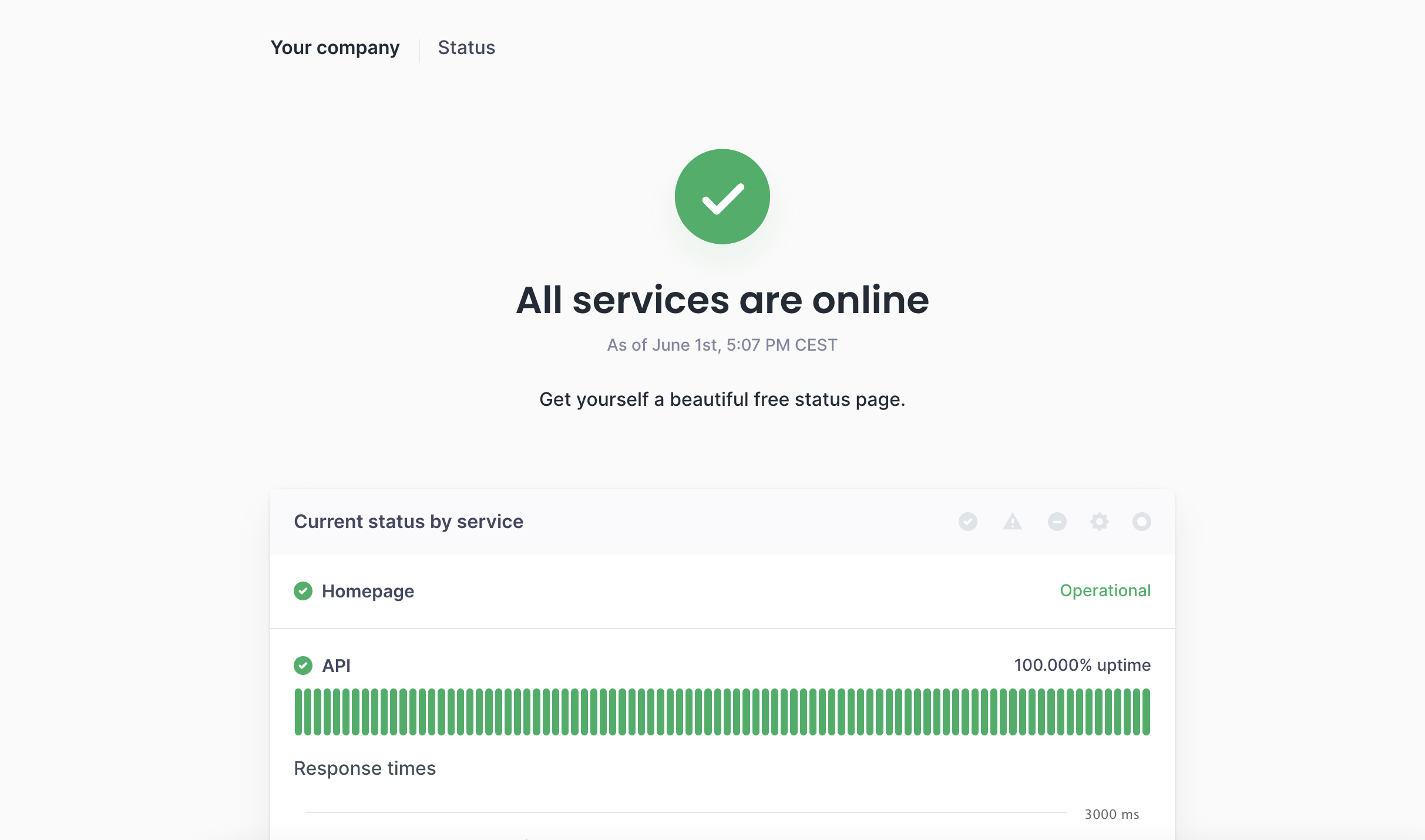 Status pages are built-in Better Uptime, which means you can change the status of your service simply with one click or make it fully automatic.
Again there is no need to integrate any 3rd party service. Simply write a status report or share a postmortem directly from one incident management tool.
How does simplified on-call scheduling look like
The expected features: on-call scheduling and incident management are focused on easy setup and maintenance, so even new teammates can be onboarded quickly.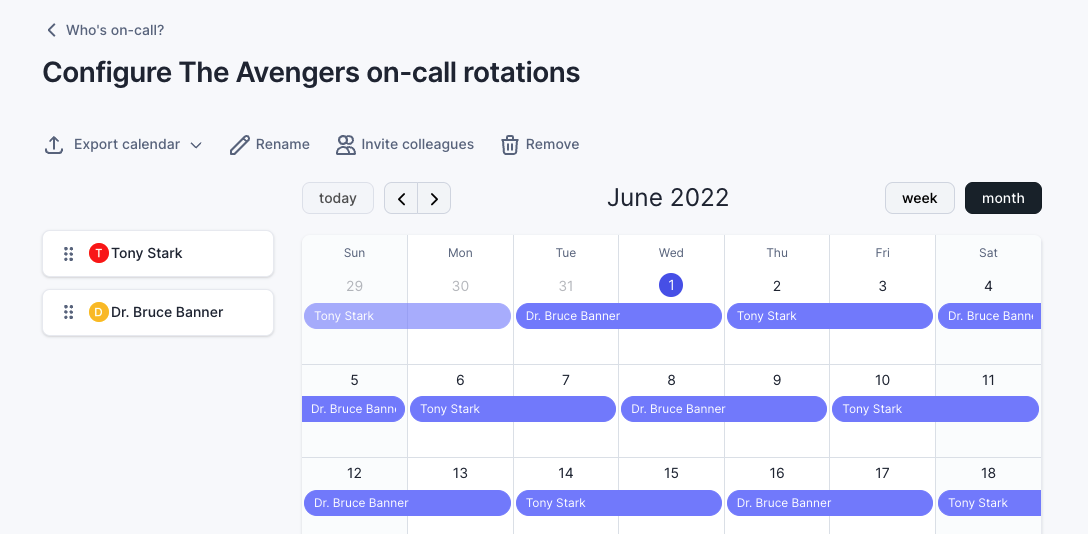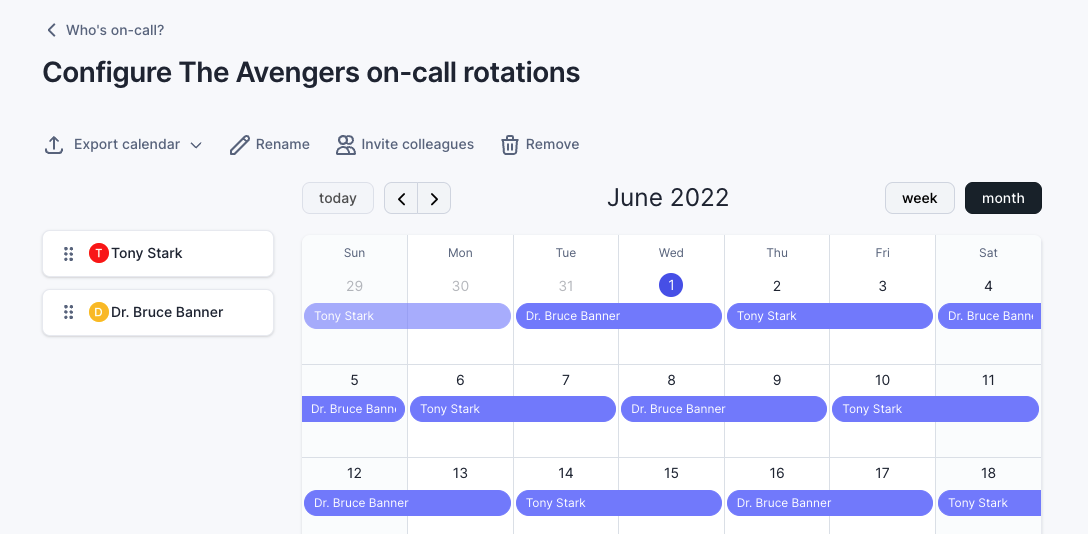 You can import or export a Google, Microsoft, or other types of the calendar to and from Better Uptime to sync your team's on-call duties.
You can have multiple calendars, backup calendars, and custom escalation policies like: when the first on-call person doesn't respond to a call, e-mail and Slack alerts within 3 minutes, alert the second on-call person via phone, and if that person doesn't respond within 10 minutes alert the whole team.
📚 Recommended reading: How to Create a Developer-Friendly On-Call Schedule in 7 steps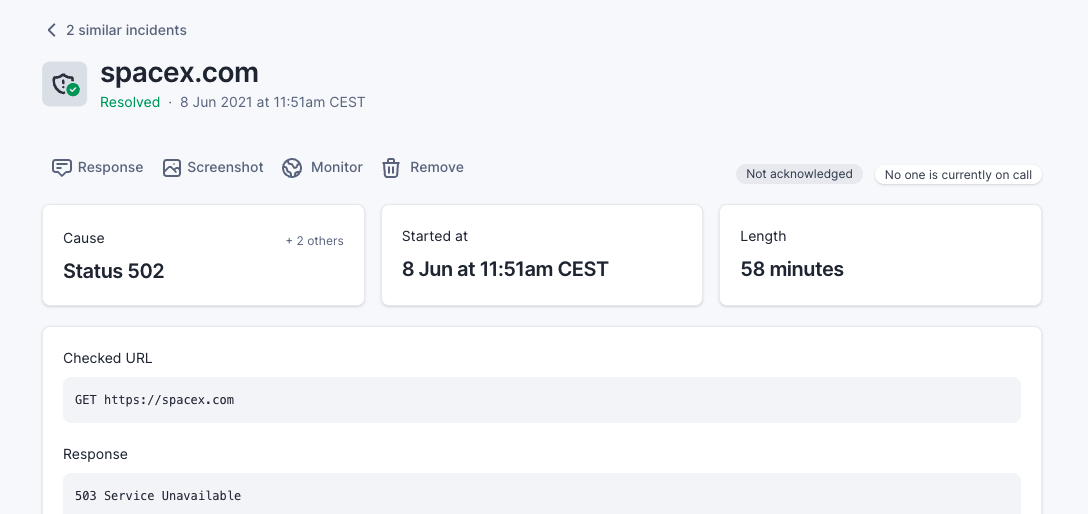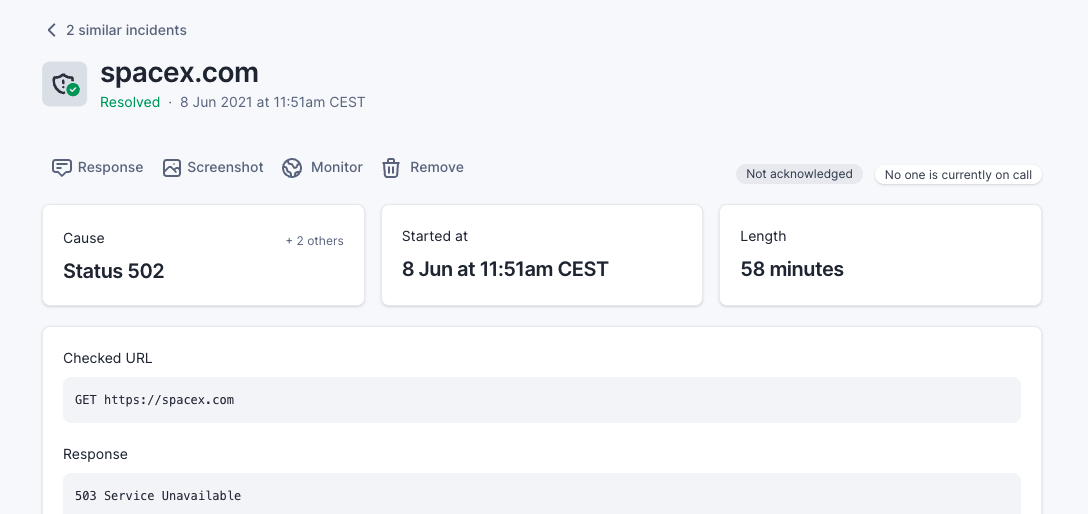 The incident dashboard has a timeline where team members can be tagged with @ like in Slack and easily collaborate on any ongoing incidents.
Better Uptime is an upcoming tool, so some advanced features might be missing to accommodate for your workflow.
Pagerduty and Opsgenie have probably have all functionality anyone could ever need, however it's compensated with more complex maintenance and the time it takes to onboard and learn.
Let's look into them more closely.
Pagerduty vs. Opsgenie: side-by-side
When choosing an incident management tool a 4 main criteria should be looked at:
On-call scheduling: It must be easy to schedule and edit on-call duties
Alerting: It must provide necessary alerting options with a reasonably simple setup
Incident lifecycle: It must have the capabilities to collaborate on troubleshooting and solving incidents
Integrations: It must provide straightforward integration of monitoring, customer support, and other vital tools
In a perfect test I would also include the testing of the alerts for reliability, actionable information (essentially what information can be passed from monitoring tools into the alert) and specific marketed features such as grouping of similar alerts or AI functionality.
We didn't have the capacity to to integrate monitoring tools and check all of the alerts separately.
Because of that we will only look at commonly used features and setups an on-call engineer would use once signed up.
1. On-call calendar and scheduling: Point Opsgenie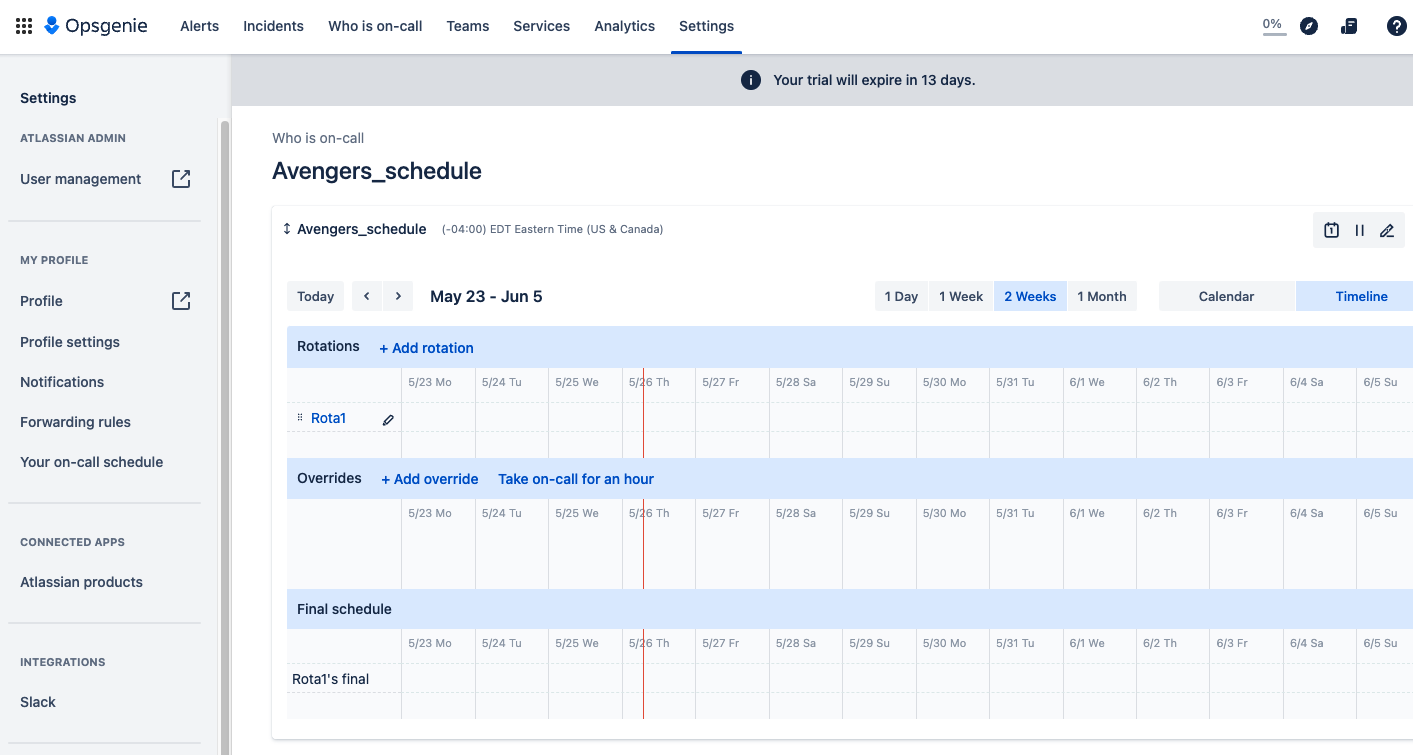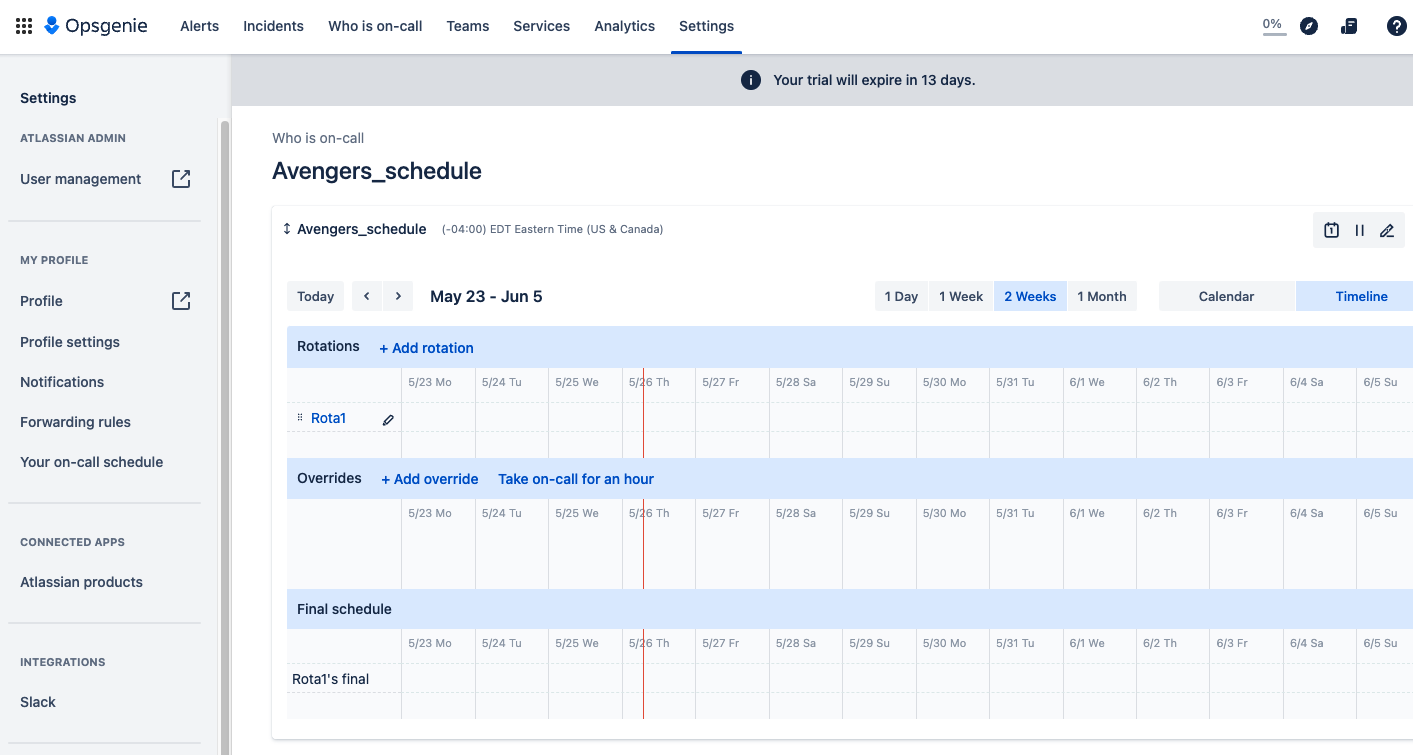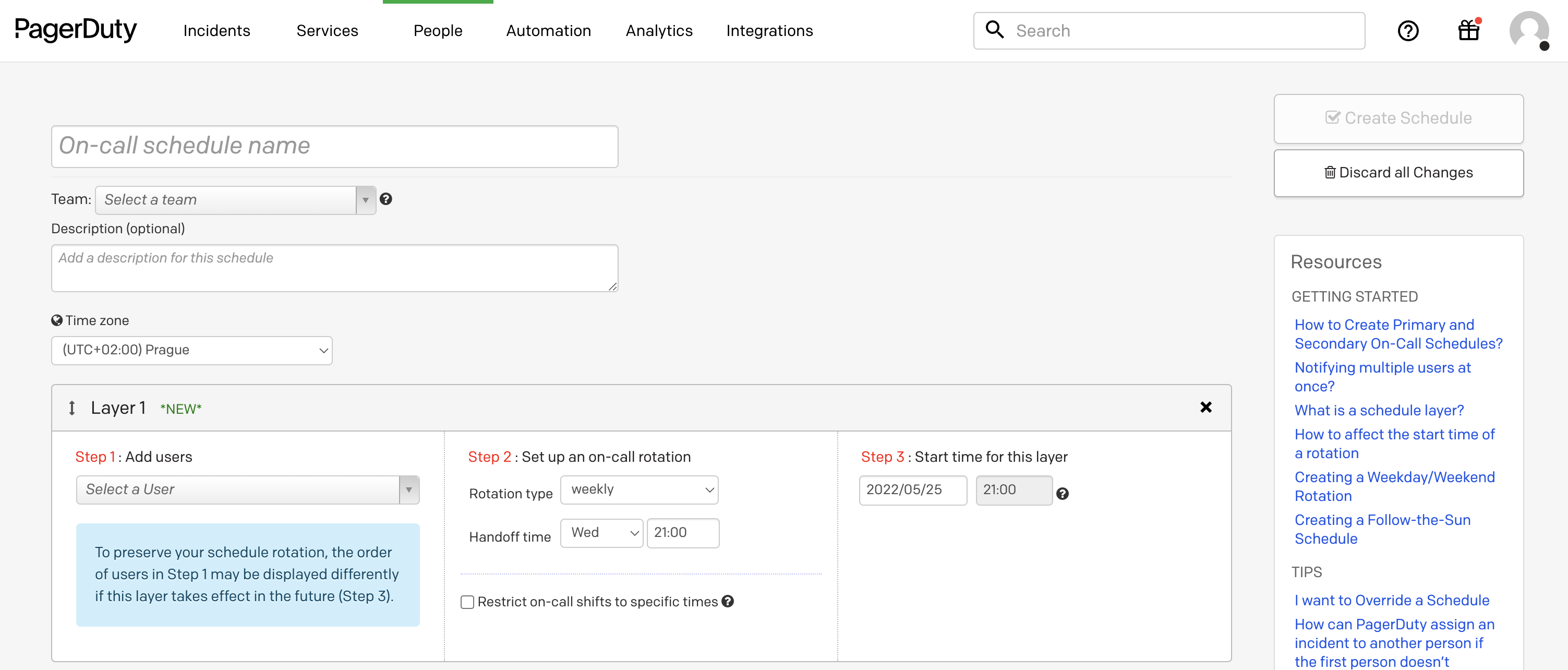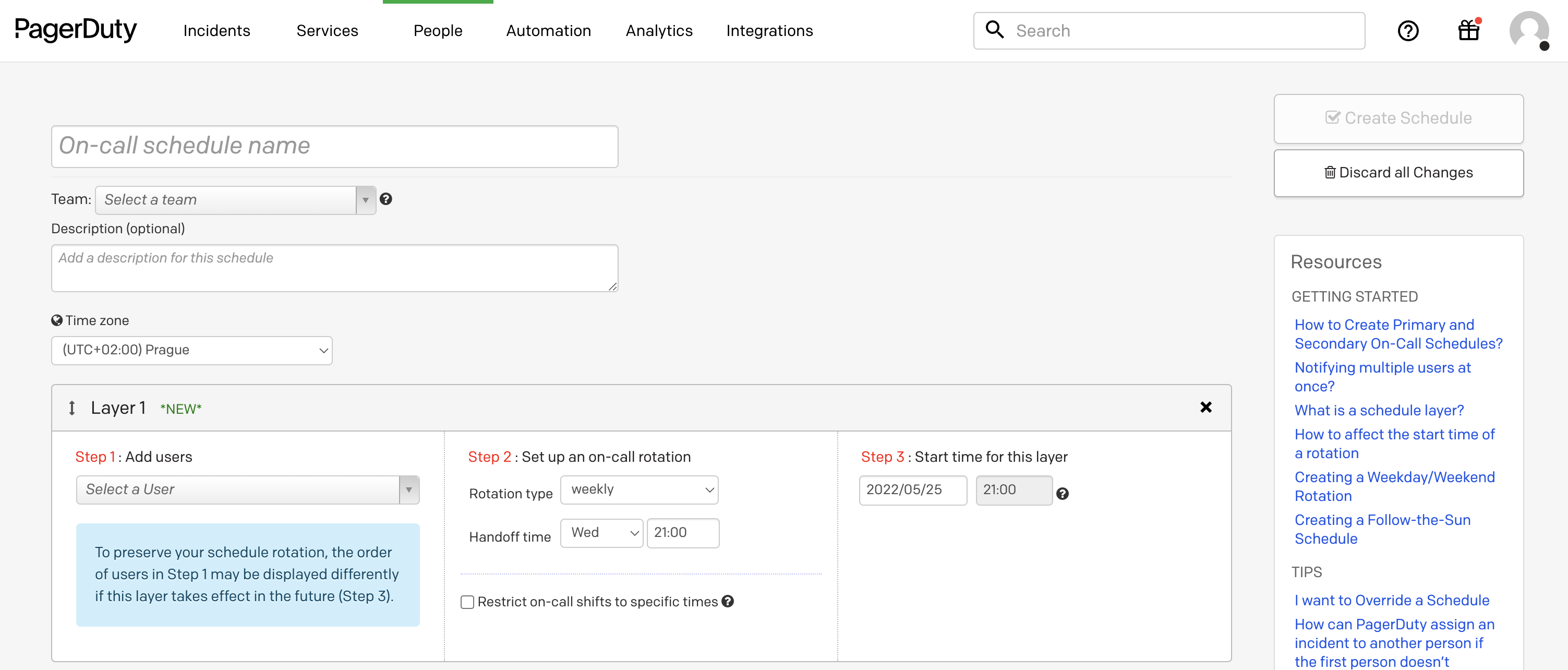 Opsgenie has a well-made scheduling dashboard has all the capabilities necessary.
Compared to Pagerduty there is a the very clear distinction of main rotation, overrides and most importantly the final schedule all shown in one dash. The calendar/timeline switcher is also useful.
On the other hand Pagerduty has a fairly complex scheduling page, the main issue being the timezone picker. That can be tricky in the case of distributed teams as it's unclear how others in different timezones will be able to interact with it.
2. Alerting: Both are similar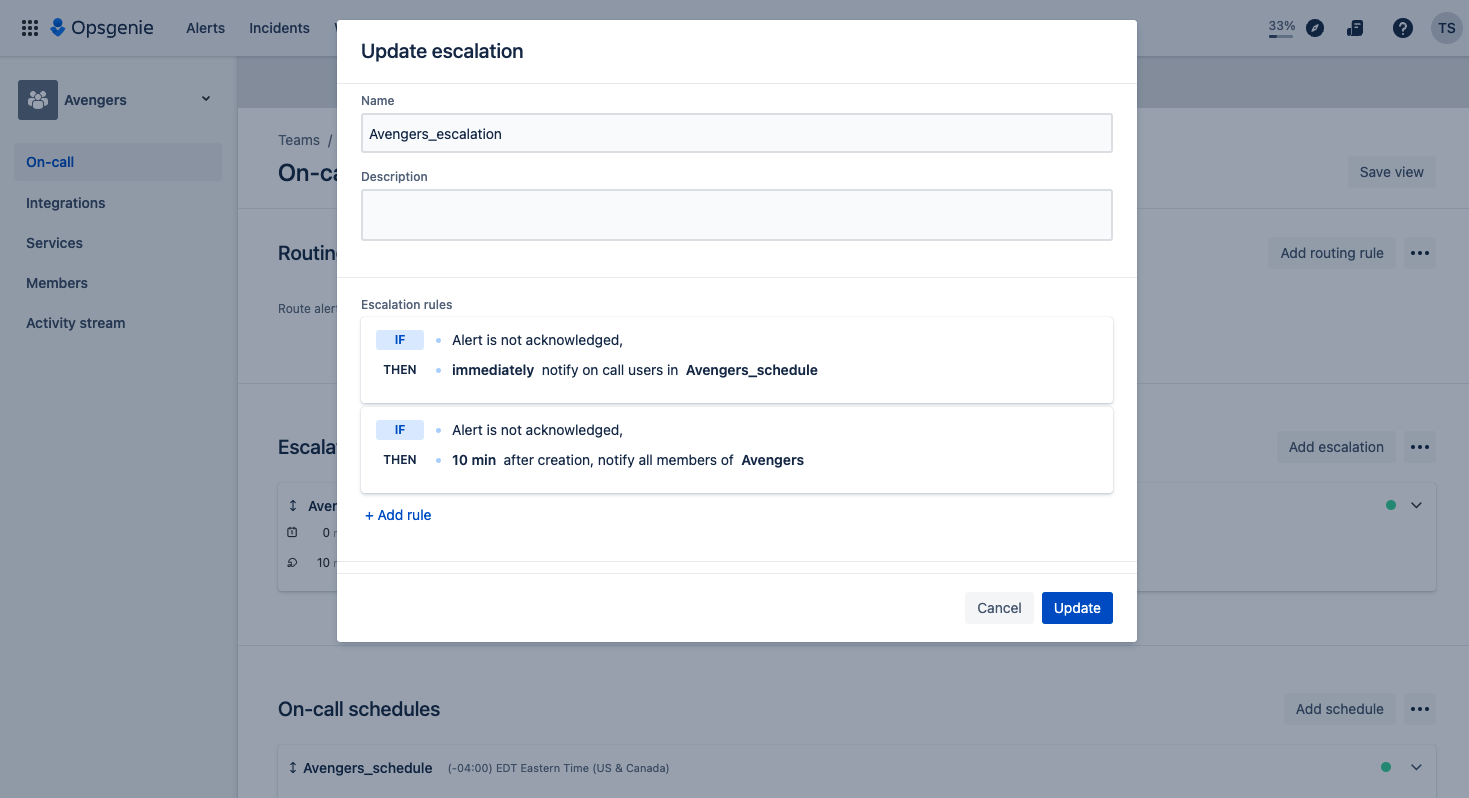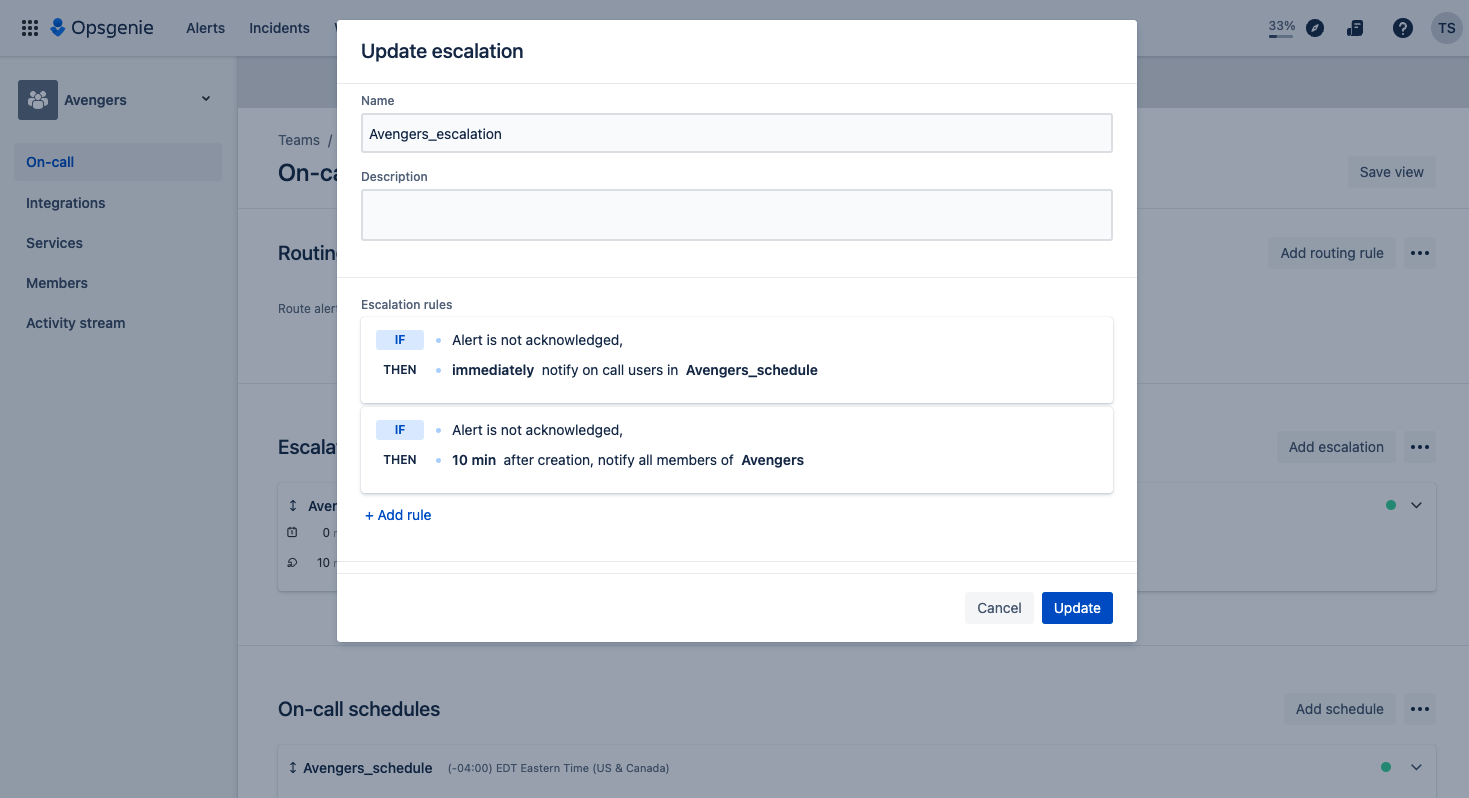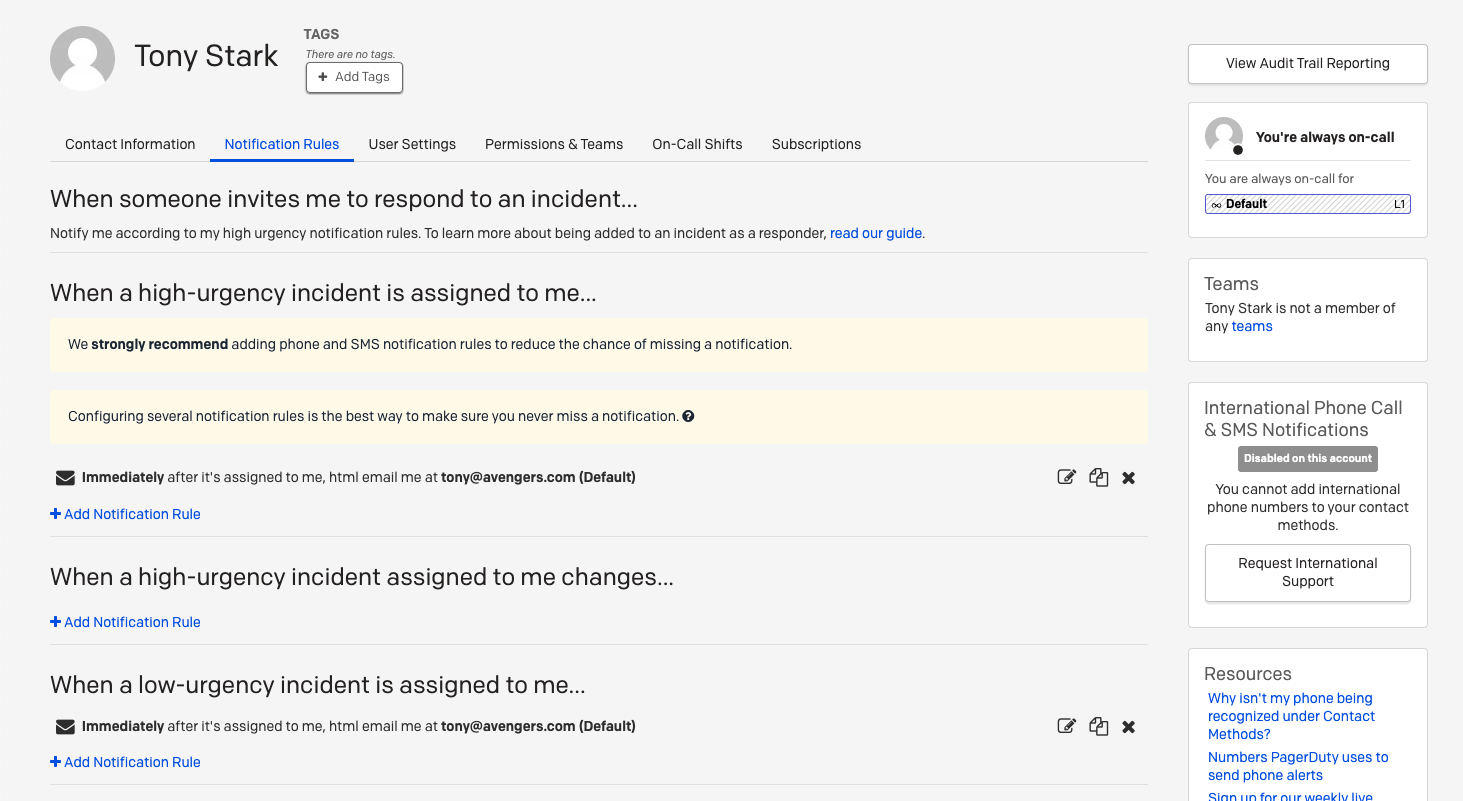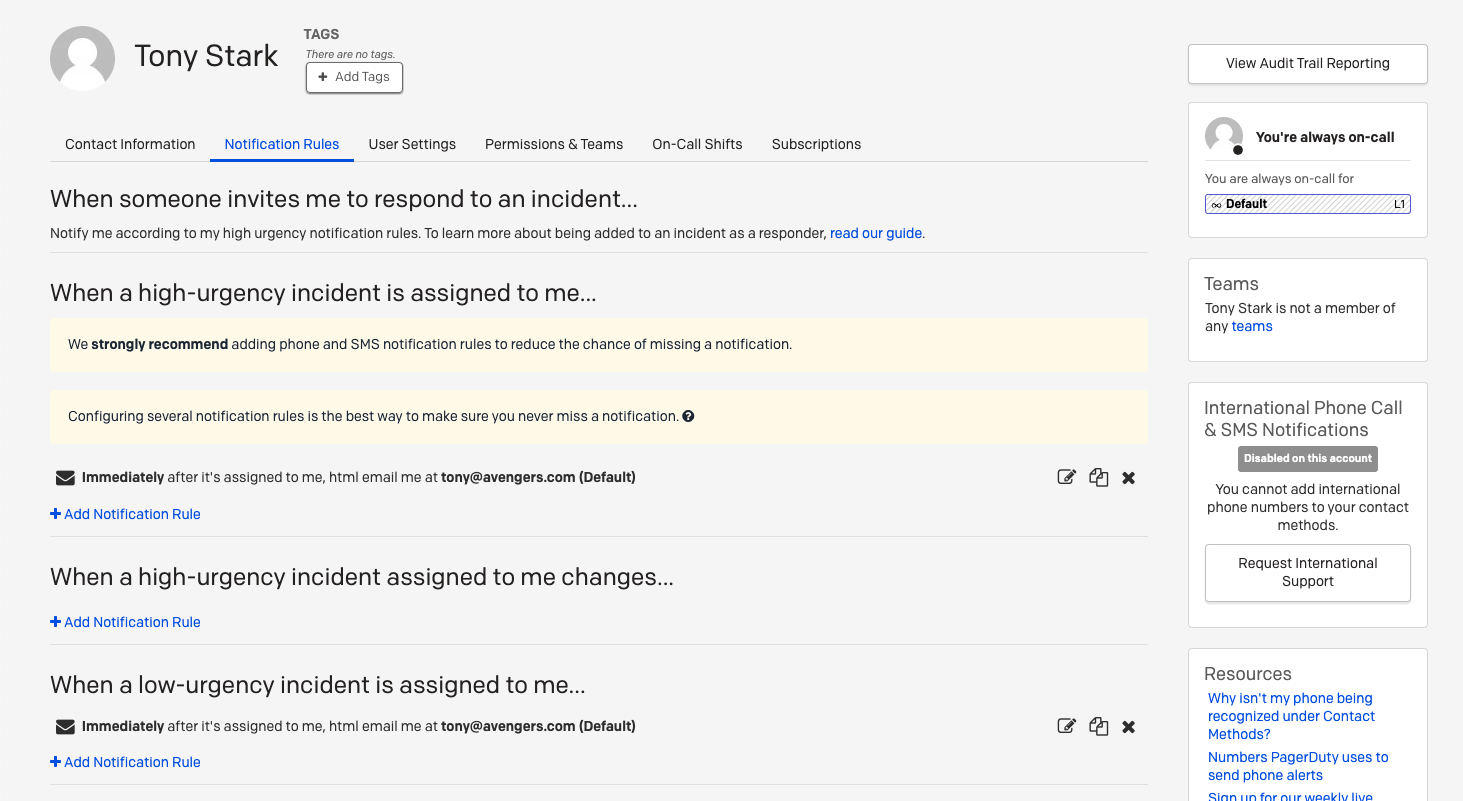 When it comes to alerting options both offer phone calls, SMS, e-mail, Slack, Teams and more. Number and types of alerts are based on specific price plans.
Escalations setup is the weakest point of Opsgenie. Not just that it's quite hidden in the Teams settings menu it also doesn't have a clear way of integrating with Slack or picking whether it's going to be a phone or e-mail alert.
Pagerduty in comparison is a bit friendlier when it comes to UX and also with copy which clearly explains what all options do even to a newbie to incident management.
3. Incident lifecycle: point Pagerduty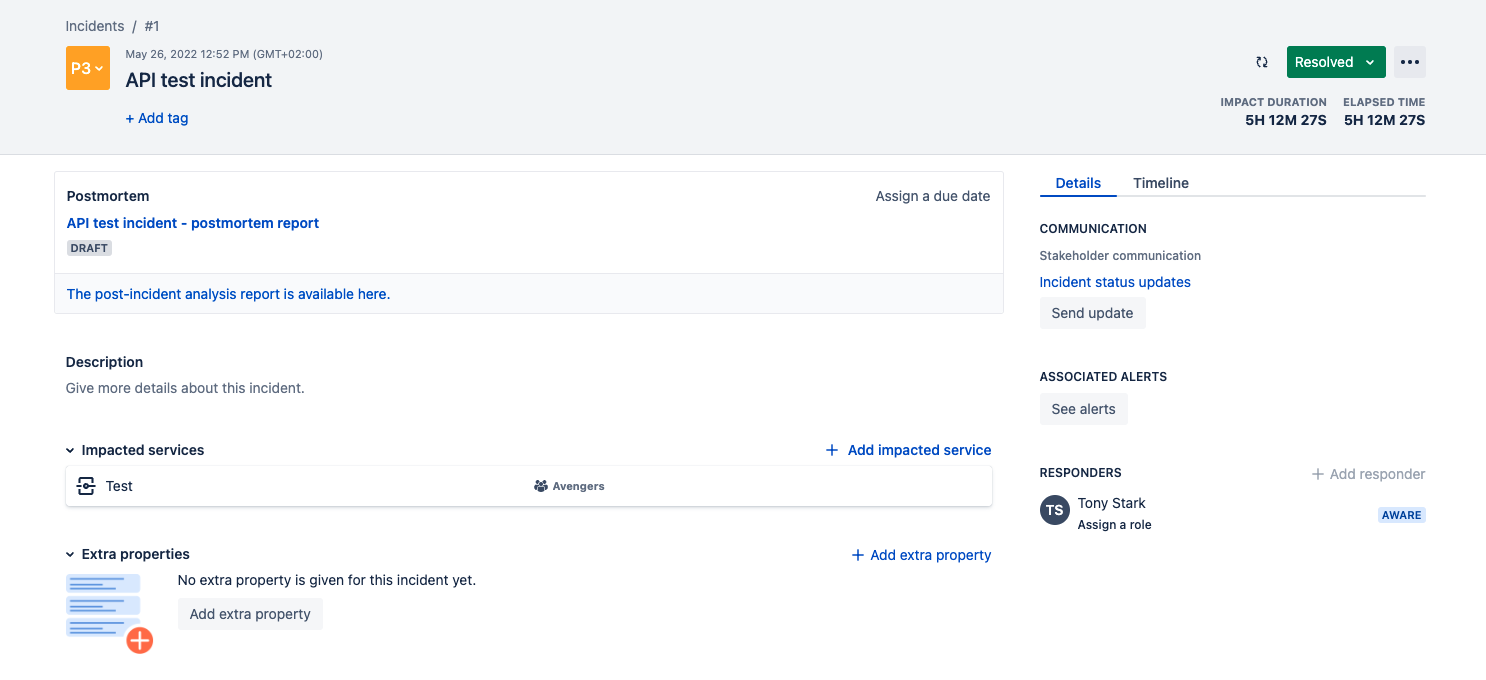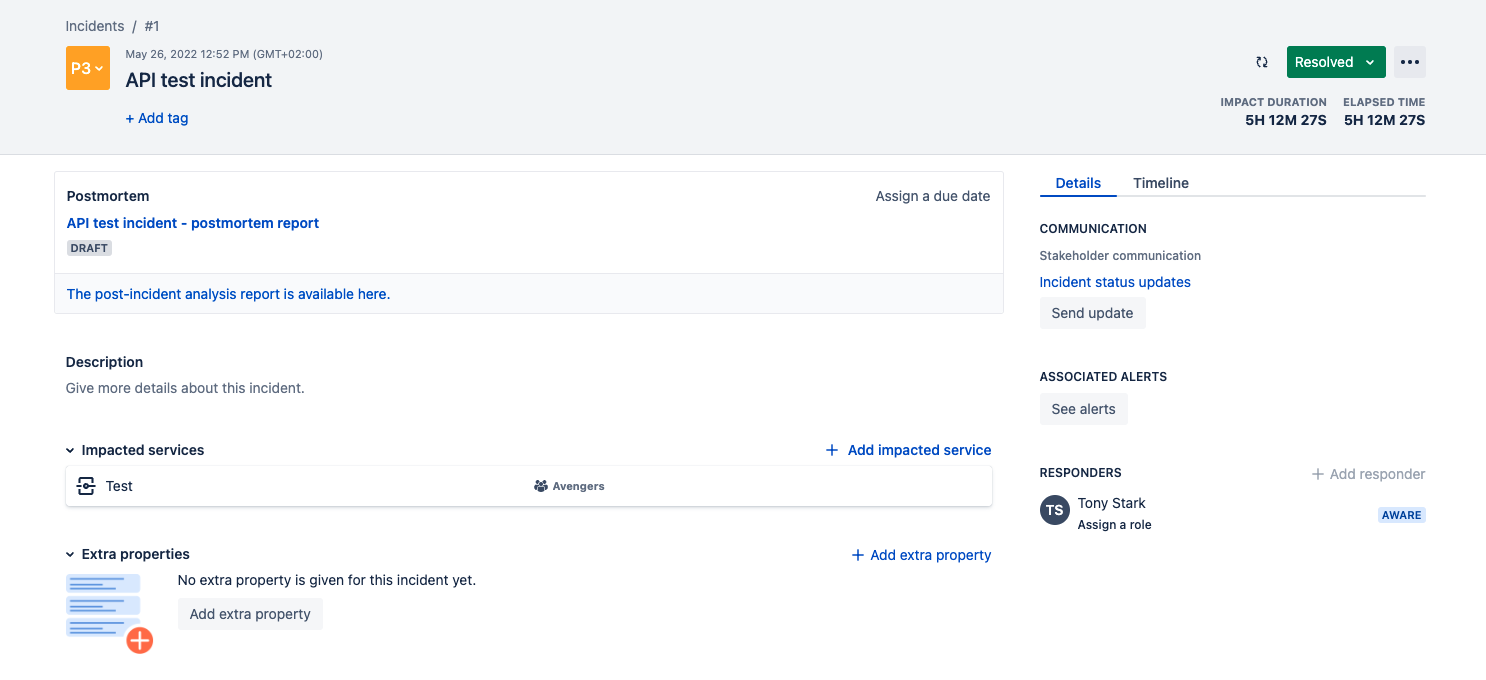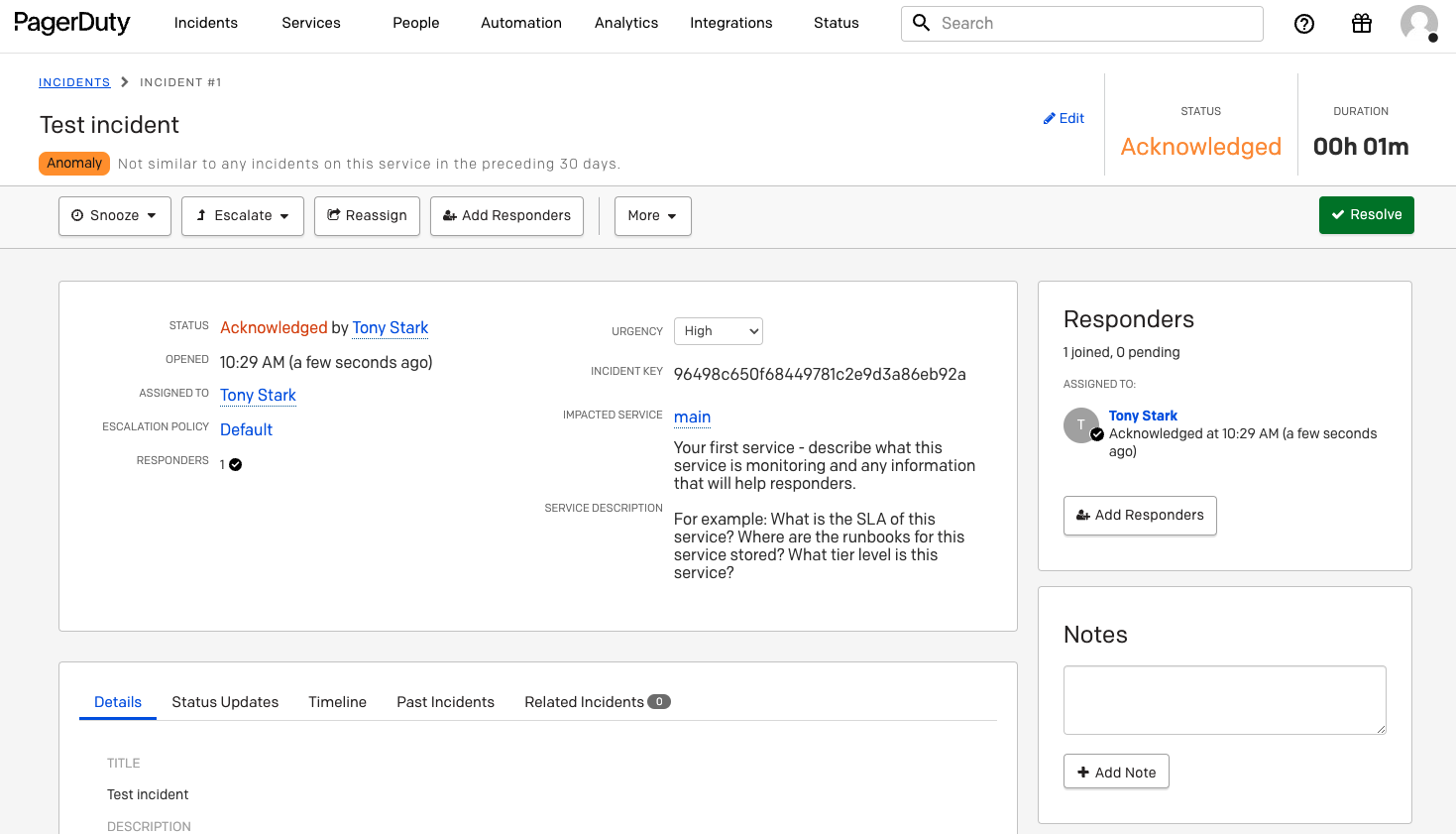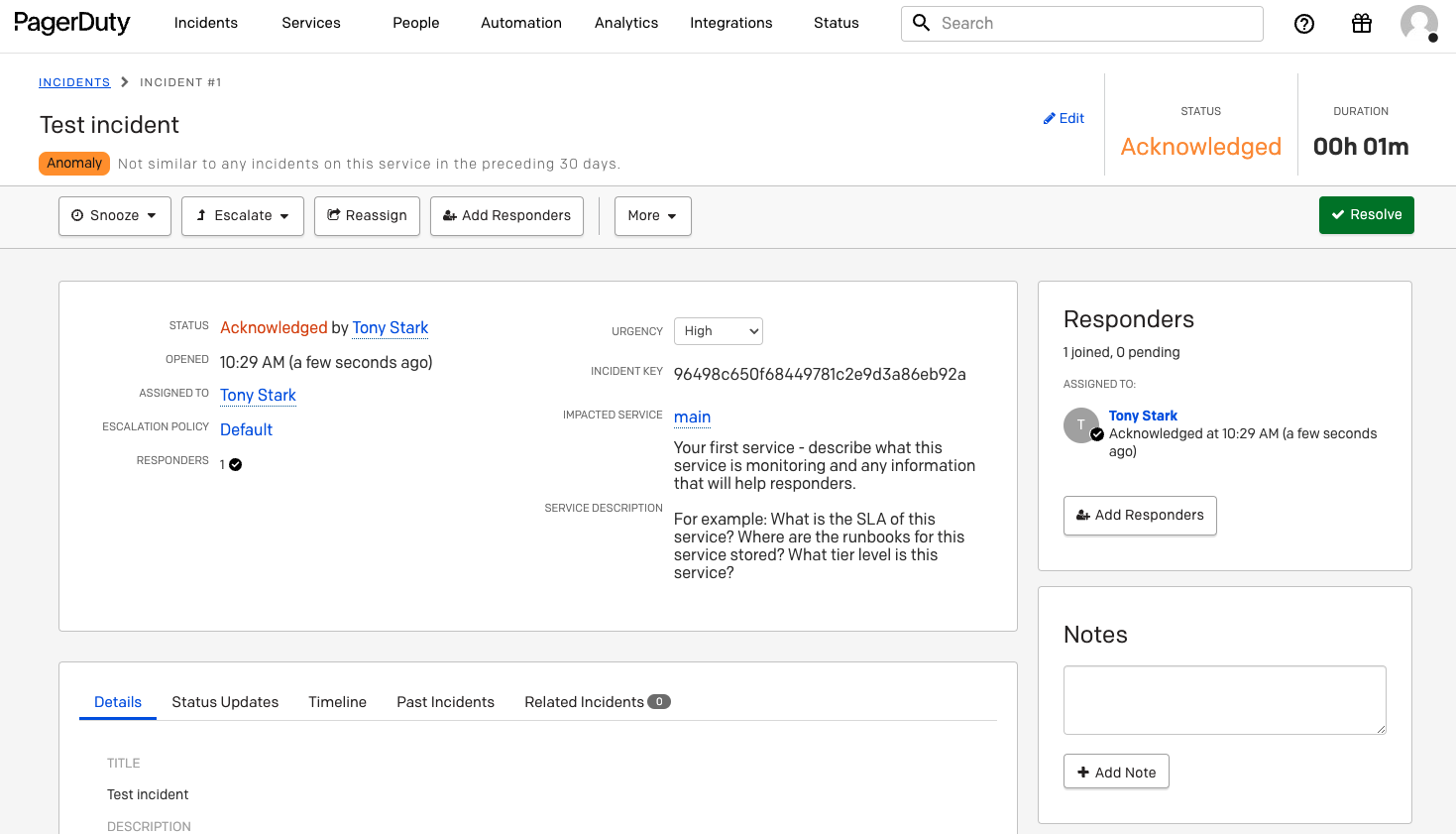 Opsgenie's incident view is easy to navigate and has a good timeline view. Every resolved incident has a link to a brief prepared postmortem template, which comes in handy.
On the other hand, inviting and collaborating with other team members is very non-intuitive. Also, notes or comments can't be added directly to an incident.
Pagerduty's incident lifecycle has all the necessary functionality and specifically adding responders and escalations to other team members is very simple. Same as notes.
4. Integrations: both are great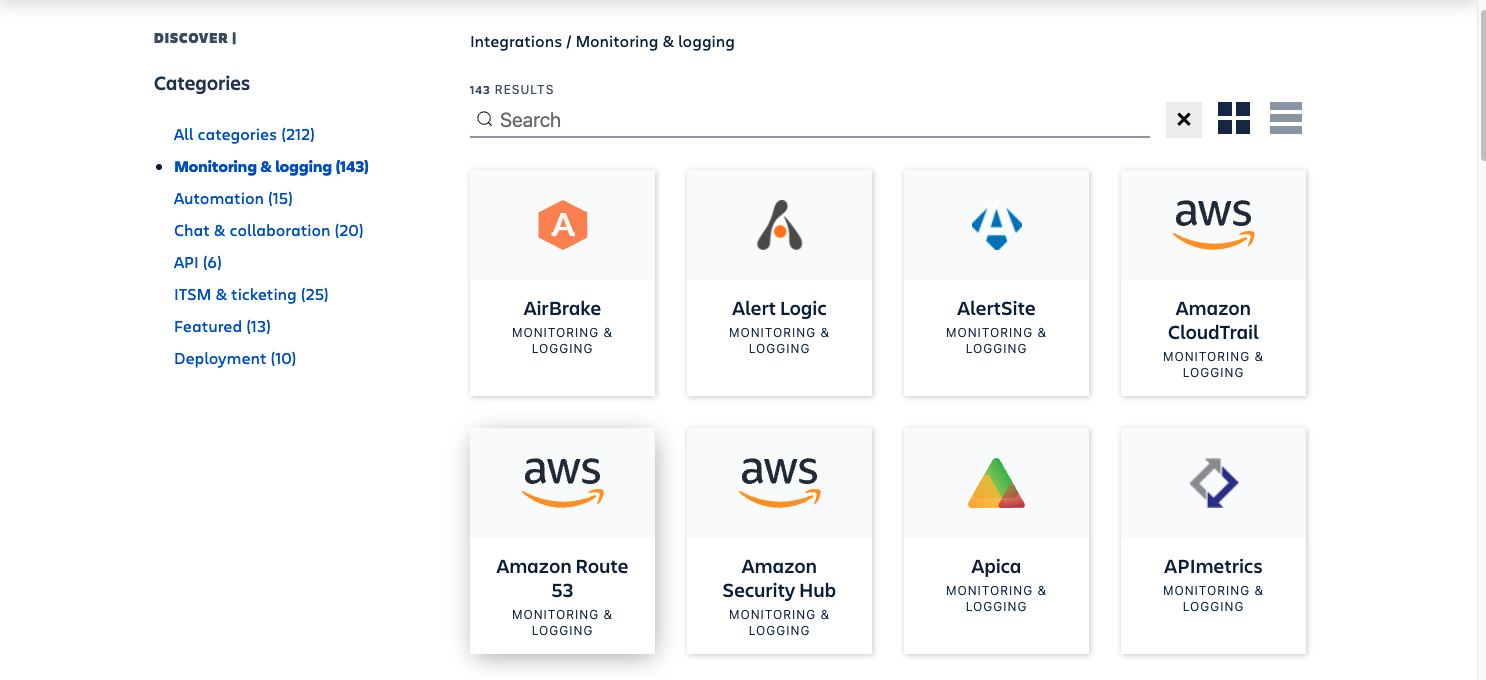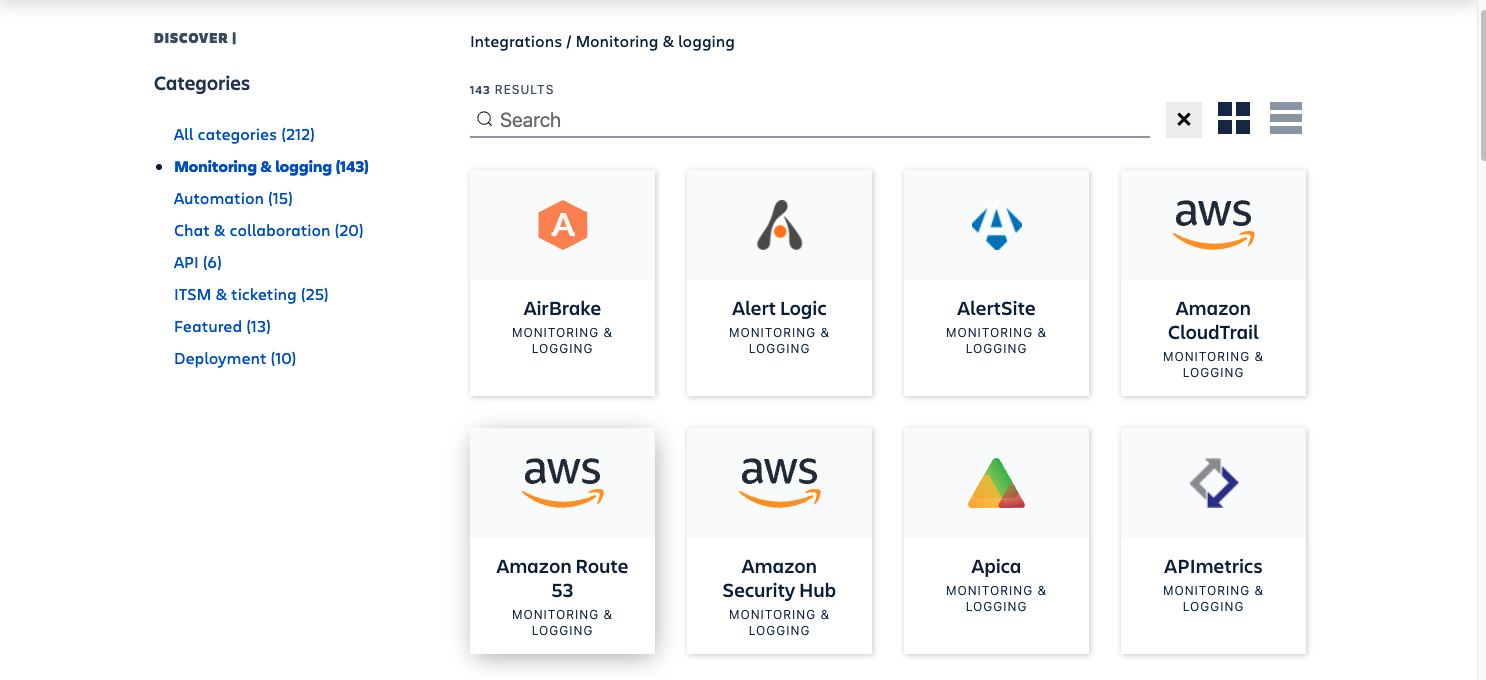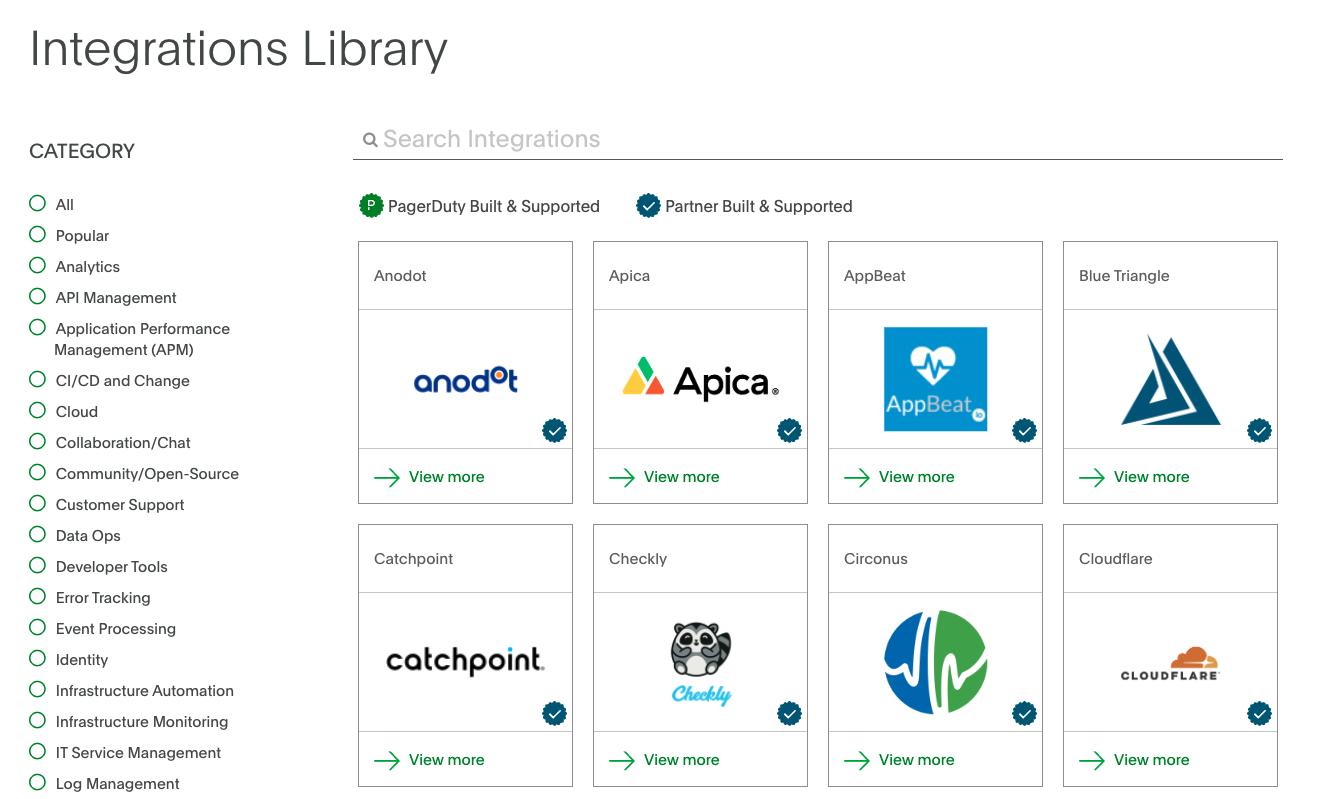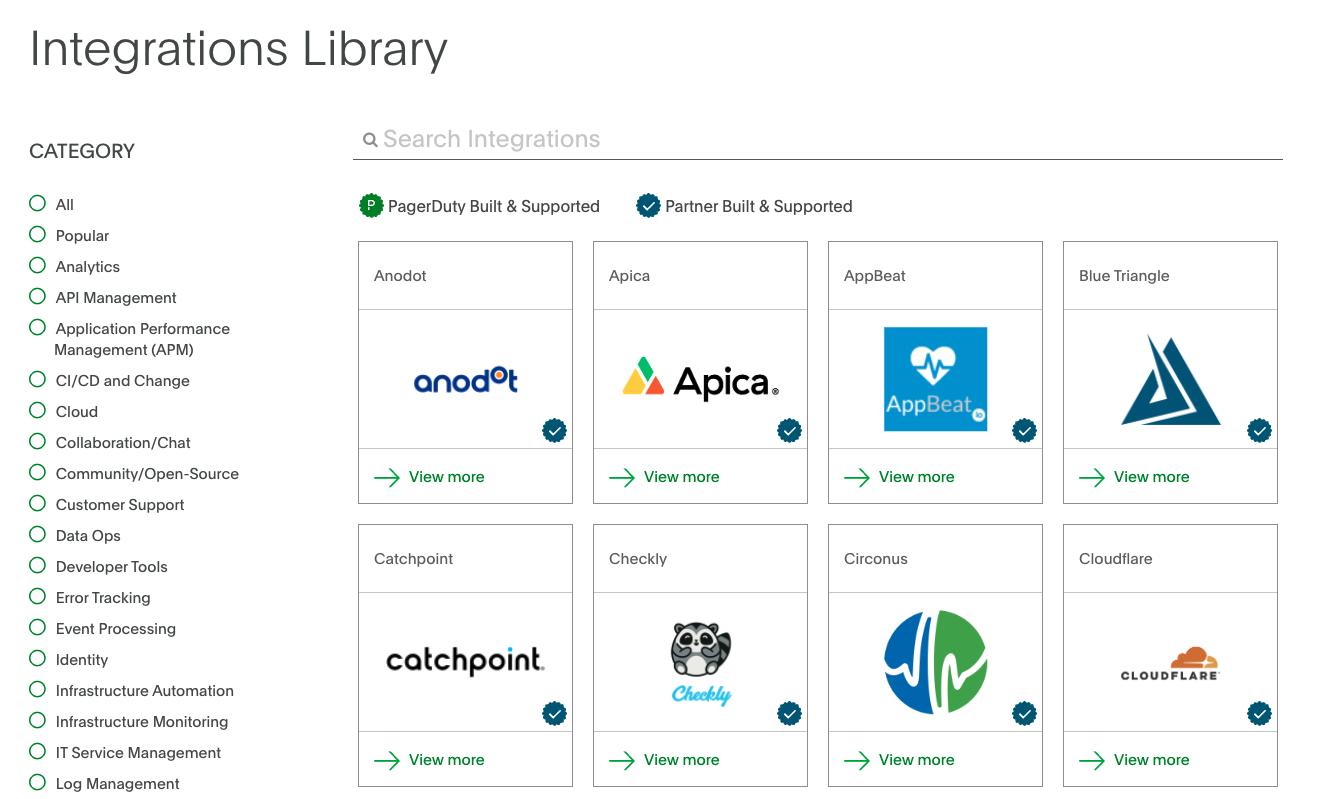 Both Pagerduty and Opsgenie have a large library of integrations offering many monitoring, chatops, ticketing tools, and more. These options should be sufficient for the vast majority of on-call teams.
Since Opsgenie belongs to the Atlassian family of products, integrating with Jira, Trello and other Atlassian products are within a few clicks. The same login can be also used for all Atlassian tools.
Don't forget about pricing (and brace yourself for sales)
Pricing is a key deciding factor for many teams, so if that is you make sure to make thorough research on the plan types, but more importantly add-ons and their pricing.
Depending on your setup you might need several of those add-ons, which can add an unwanted price tag to the overall subscription, so make good research. Similarly, be aware of annual and longer deals that can't be easily canceled or changed.
There is a great Reddit thread comparing Pagerduty and Opsgenie. And several users come with pretty bold revelations about sales tactics. If you are looking for an enterprise plan, this is something you should look into.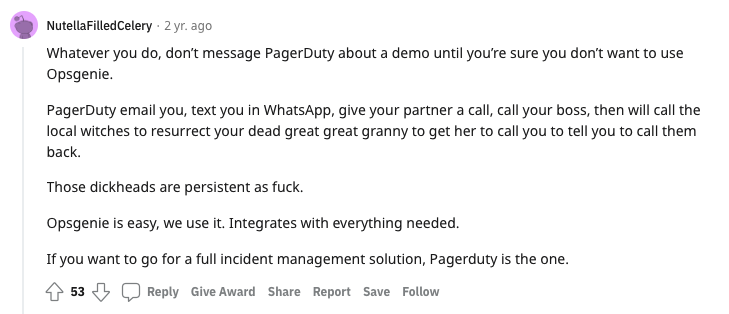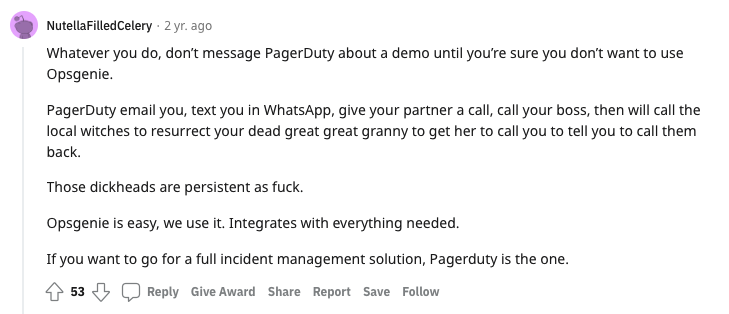 Final thoughts
On-call is always hard so picking a tool to help you make it a bit easier is a great move.
You should evaluate each tool on what features and objectives are the most important to you and your team. It might take time to narrow it down to the most important and impactful objectives, but it's well worth it.
We call you when your
website goes down
Get notified with a radically better
infrastructure monitoring platform.
Check Uptime, Ping, Ports, SSL and more.
Get Slack, SMS and phone incident alerts.
Easy on-call duty scheduling.
Create free status page on your domain.
Explore more
This work is licensed under a Creative Commons Attribution-NonCommercial-ShareAlike 4.0 International License.