6 Best Engineering Newsletters (Every CTO Should Read)
Better Stack Team
Updated on September 5, 2023
Newsletters are a thing now.
There are many engineering-focused newsletters out there, but only a few are worth your time. That's why we picked 6 — that are definitely worth it.
We asked everyone who is a fan of newsletters here at Better Stack, fellow engineering friends, and also did a proper internet sweep to find the creme-de-la-creme of engineering newsletters.
Here is the final list:
1. Refactoring
Topics: Engineering management, project management
Owner: Luca Rossi
Subscribe on: Substack
Frequency: Weekly
Written by Luca Rossi, an ex-co-founder & CTO at Italian VC-backed startup Wanderio (Skyscanner competitor). It focuses on helping tech leaders build the right processes, meet deadlines, and manage engineering teams while growing personally.
It's an essay-style newsletter with plenty of original illustrations that make it easy to visualize any complex process. A great read for all CTOs and engineering managers who want battle-tested guidance on how to lead engineering teams towards success. And not burn out in the process.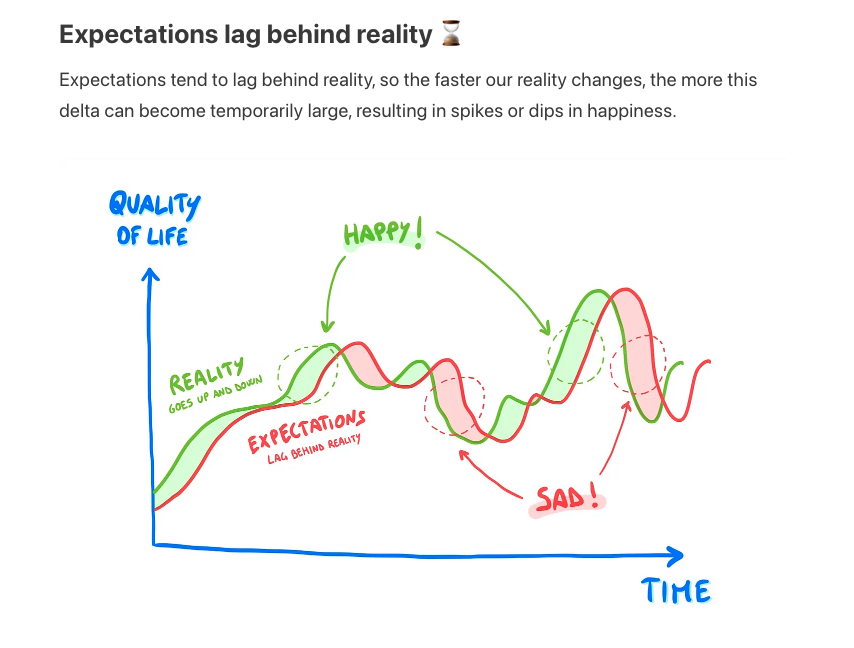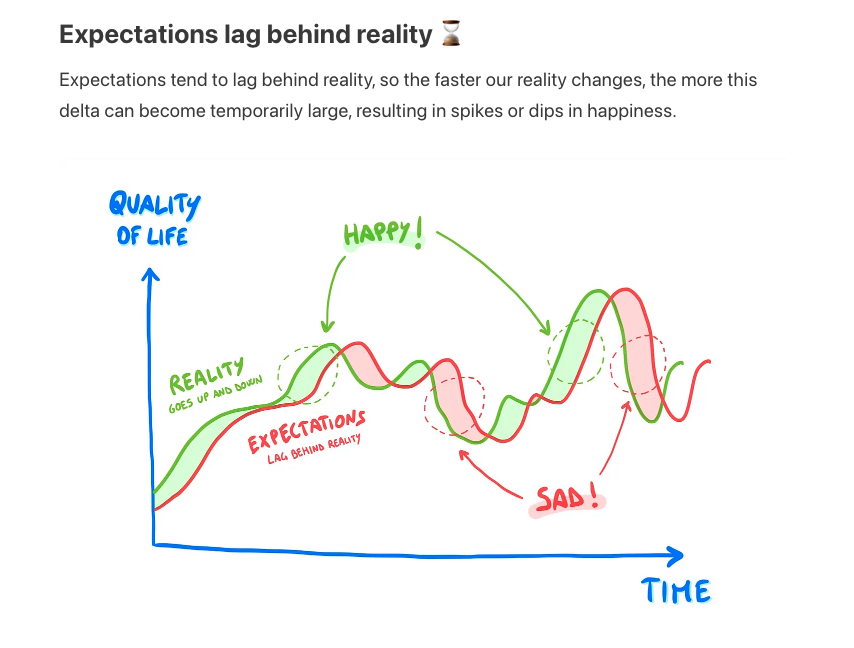 Popular articles to explore:
2. The Pragmatic Engineer
Topics: Companies inside information, trending tech companies news
Owner: Gergely Orosz
Subscribe on: Substack
Frequency: Weekly
The #1 technology newsletter on Substack with over 500k+ subscribers. Written by engineering manager and software engineer Gergely Orosz who was previously at Skype/Microsoft, Skyscanner, and Uber.
It's an all-around knowledge-packed publication. From best advice on salary research and stories from big software companies to the analysis of current incidents and news moving the tech world.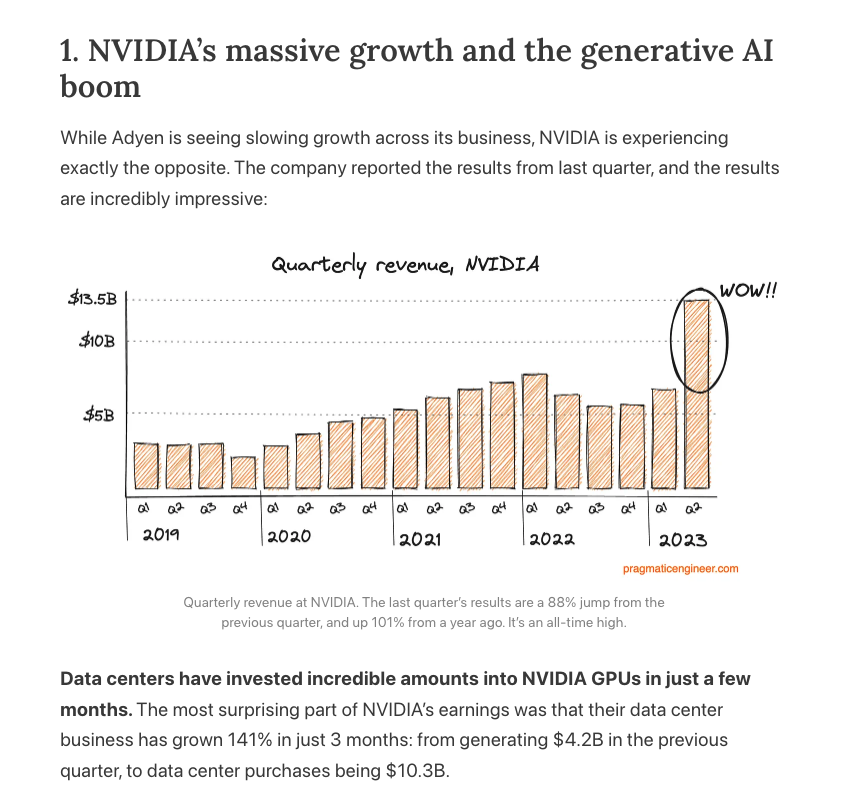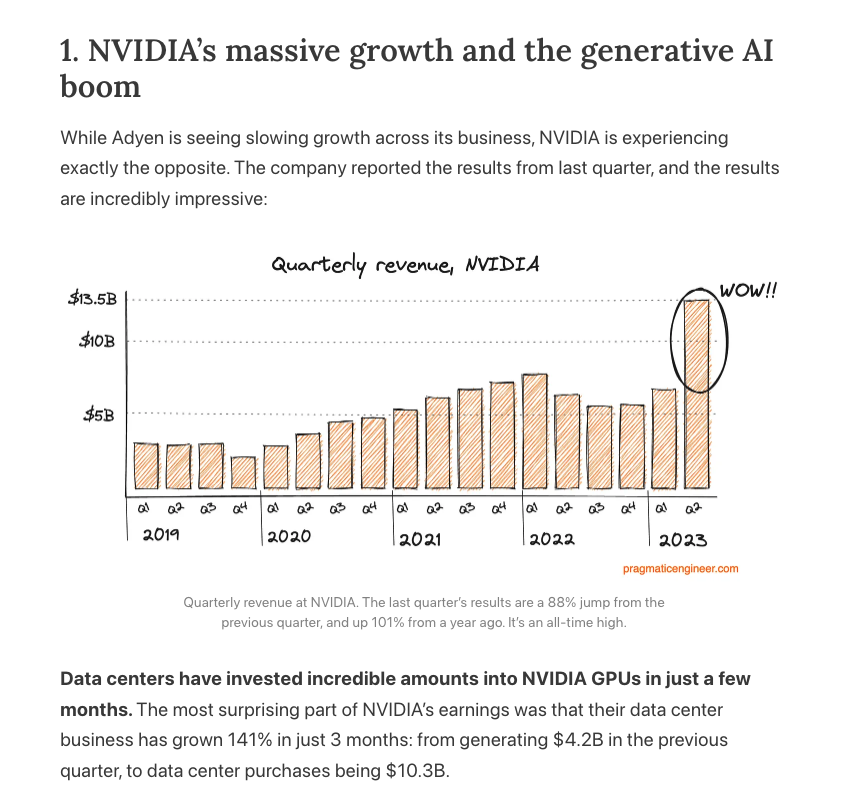 Popular articles to explore:
3. Software Lead Weekly
Topics: From engineering to people management
Owner: Oren Ellenbogen
Subscribe on: Website
Frequency: Weekly
Published by a current VP of Engineering at Forter: Oren Ellenbogen. Previously at Commerce Sciences (acquired by Taboola), Mercury (acquired by HP), and the Israeli Air Force.
Oren offers a great summary-style newsletter, finding a great balance of technical and "peopleware" topics as well as trending tweets. Surely a great fit for anyone looking to grow as a professional manager without losing touch with what is happening in the space.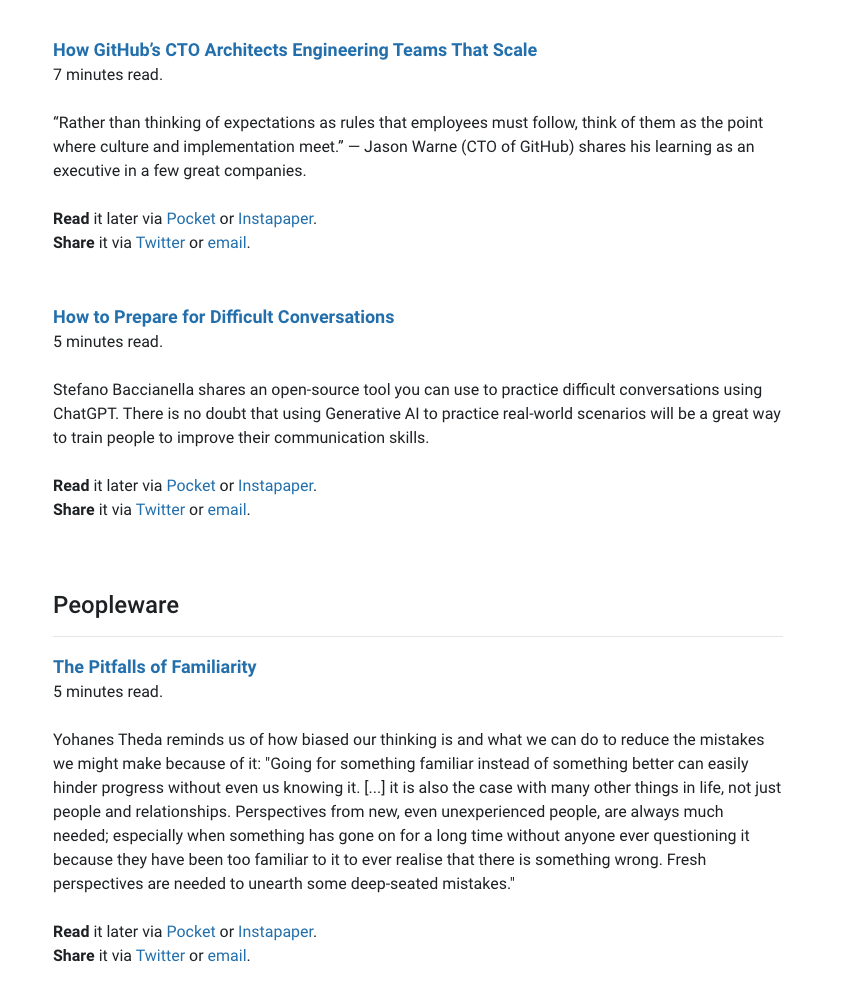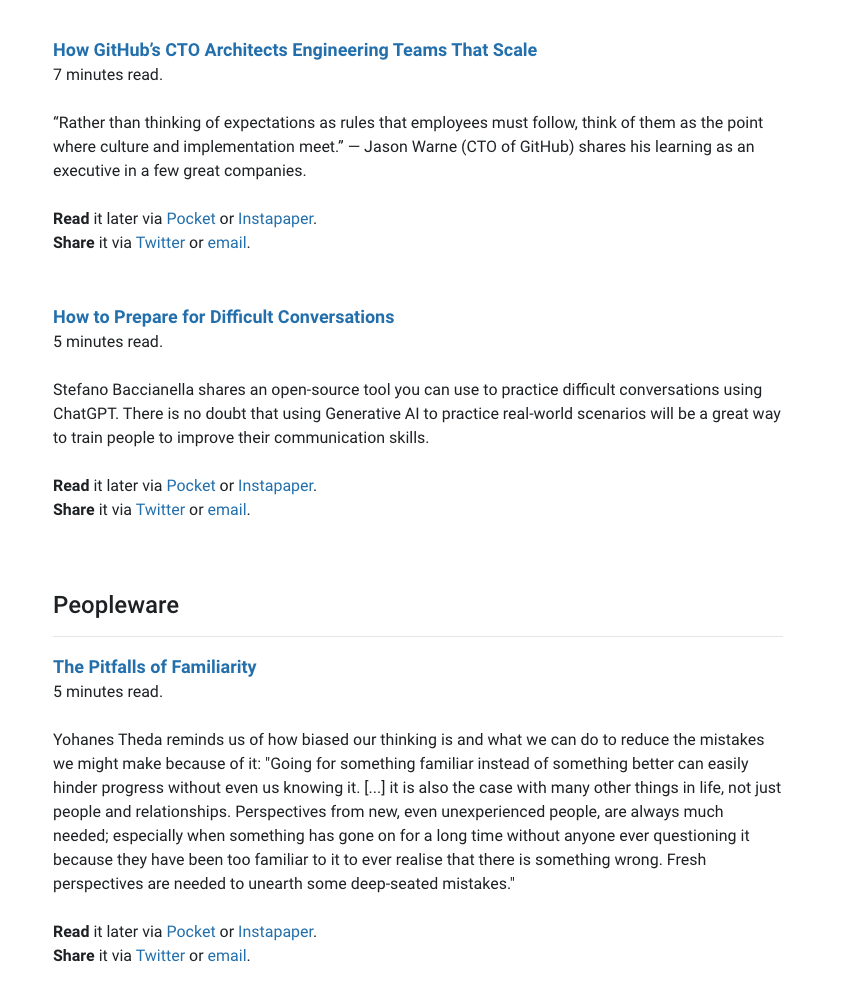 Check out past issues:
4. Irrational Exuberance
Topics: Engineering management, Personal management
Owner: Will Larson
Subscribe on: Website
Frequency: bi-Weekly (usually)
One of the best newsletters for tech leaders looking to learn from large engineering teams. Will Larson is CTO at Carta and has been a software engineering leader at Calm, Stripe, and Uber.
He has many unique learnings for CTOs moving from technical to managerial responsibilities. His writing style is mostly long-form deep dives. But it's well-worth it.
Popular issues to explore:
5. Leadership in Tech
Topics: Everything engineering-related
Owner: Jakub Chodounsky
Subscribe on: Website
Frequency: Weekly
The second summary-style newsletter that made the list. Made by Jakub Chodounsky, the CTO of Hatch. It's a gem finder of new tech-related articles from niche blogs & newsletters to LinkedIn and Twitter posts.
With over five articles in each issue, you'll always find at least one right up your alley.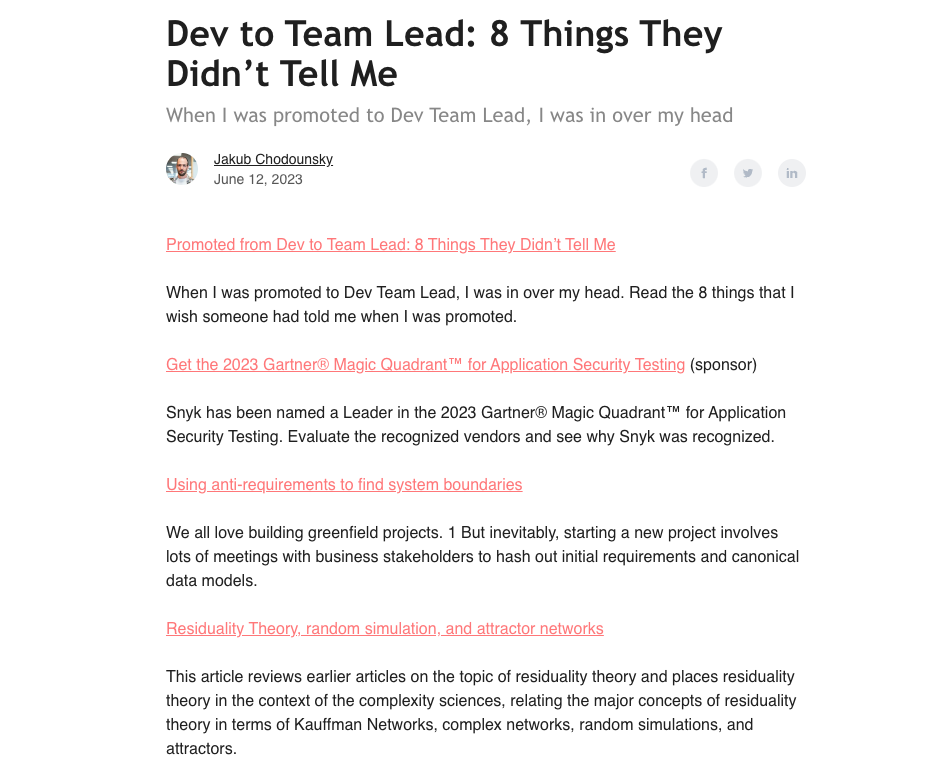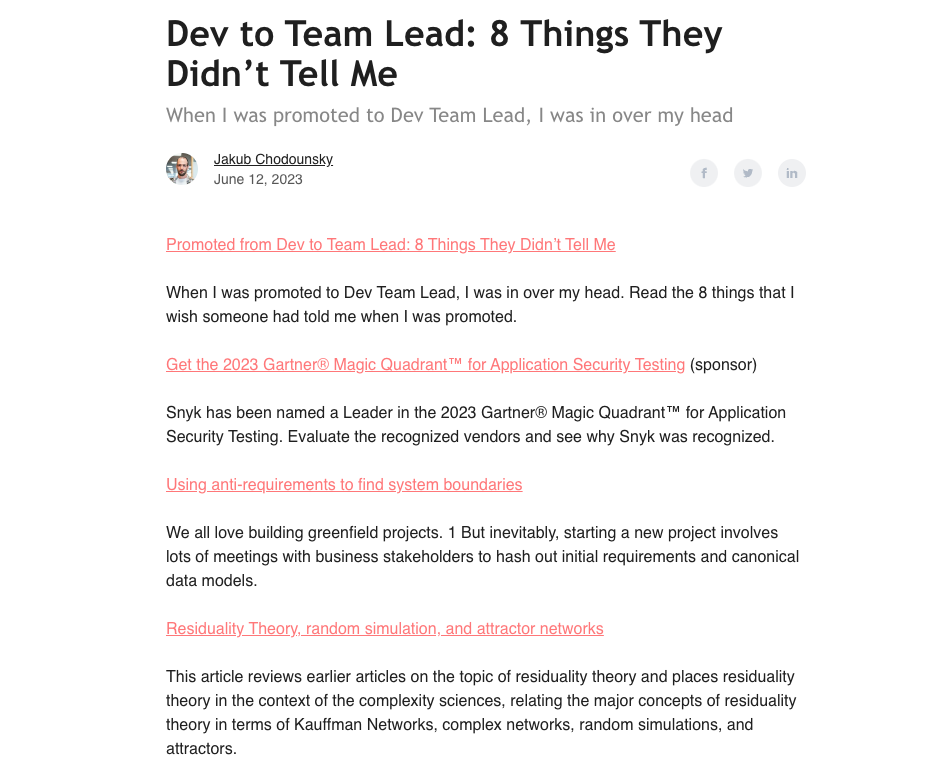 Popular issues to explore:
6. Early-stage Startup Engineering
Topics: Startup engineering & management
Owner: Juraj Masar
Subscribe on: Substack
Frequency: bi-Weekly (usually)
Yes, this one is a little bit of self-promo, so don't take our word for it. Read it and see for yourself!
Written by the CEO & Co-founder of Better Stack, ex-VP of engineering at Represent, and two times exited founder. Juraj writes about his learnings from early-stage companies, focusing on common engineering challenges, pitfalls, and ways of preventing them.
It's a quick-takes style newsletter with 3-5 minute reads. Ideal for any technical co-founder or CTO who wants to ship fast and build a great engineering team.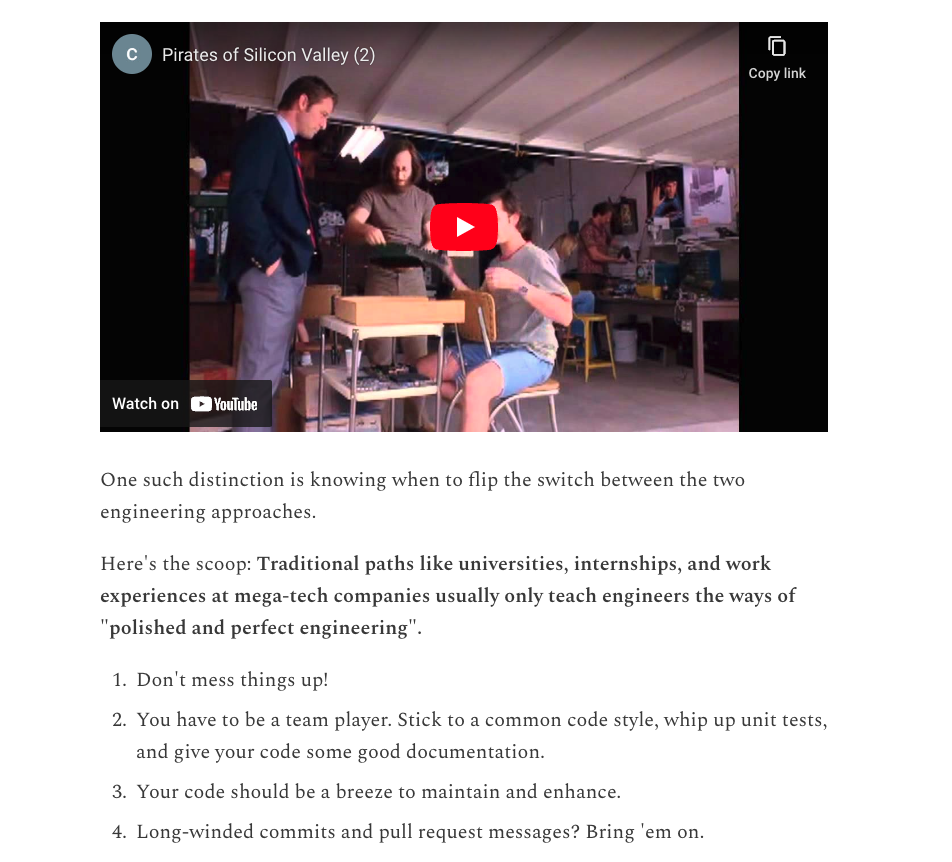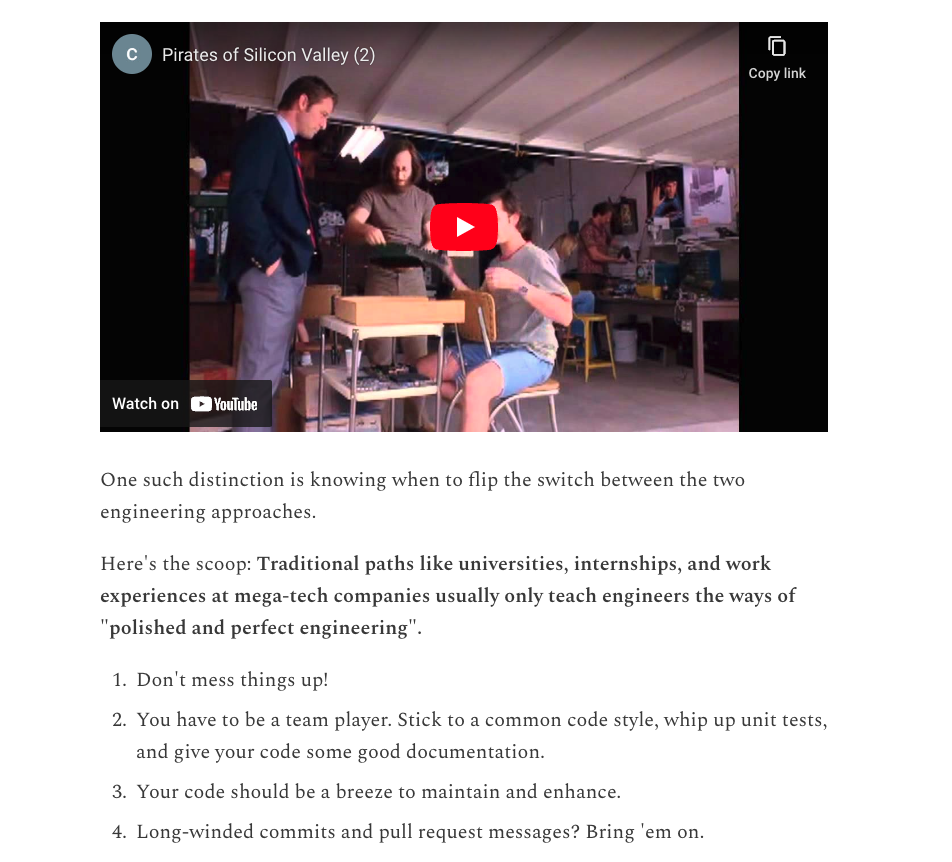 Popular issues to explore:
Bonus: the Weekly series (for staying technical in a managerial role)
Want to stay on top of new tech insights and hacker news is not for you? Then definitely check out the weekly series. A quick summary-style newsletter linking to the most interesting tech articles and tutorials across the internet:
Final thoughts
Hope you liked this selection of the best engineering newsletters. Did we miss out on any cool engineering newsletters? Please drop me a line at community@betterstack.com — we always love looking at new things in the space!
This work is licensed under a Creative Commons Attribution-NonCommercial-ShareAlike 4.0 International License.
We are hiring.
Software is our way of making the world a tiny bit better. We build tools for the makers of tomorrow.
Explore all positions →