Where can I find MySQL logs in phpMyAdmin?
Better Stack Team
Updated on November 23, 2022
In the older version of the phpMyAdmin control panel, there is Binary log in which all logs are stored. This can be opened by clicking Status → Binary log
In newer versions, the Status page looks like this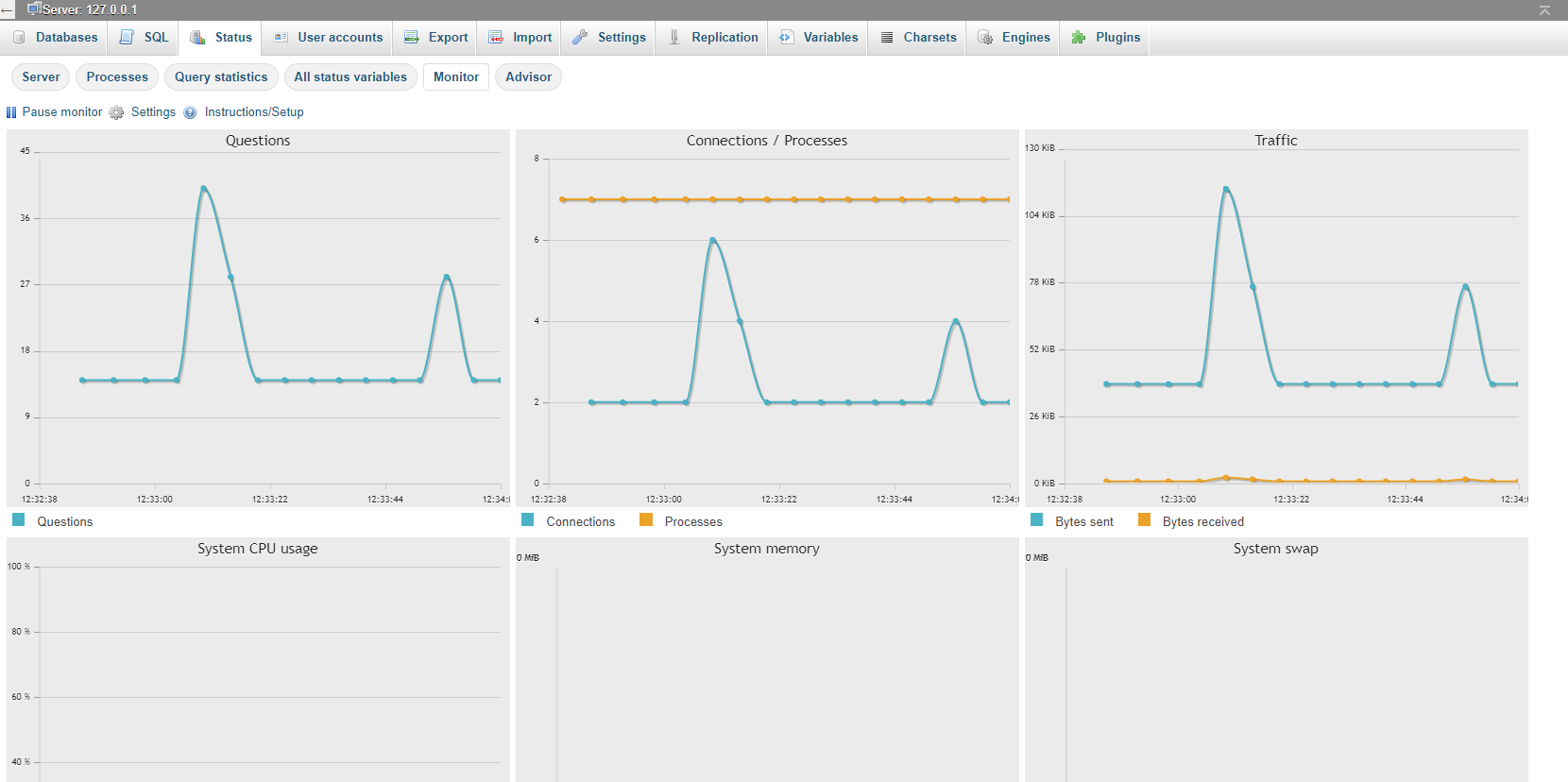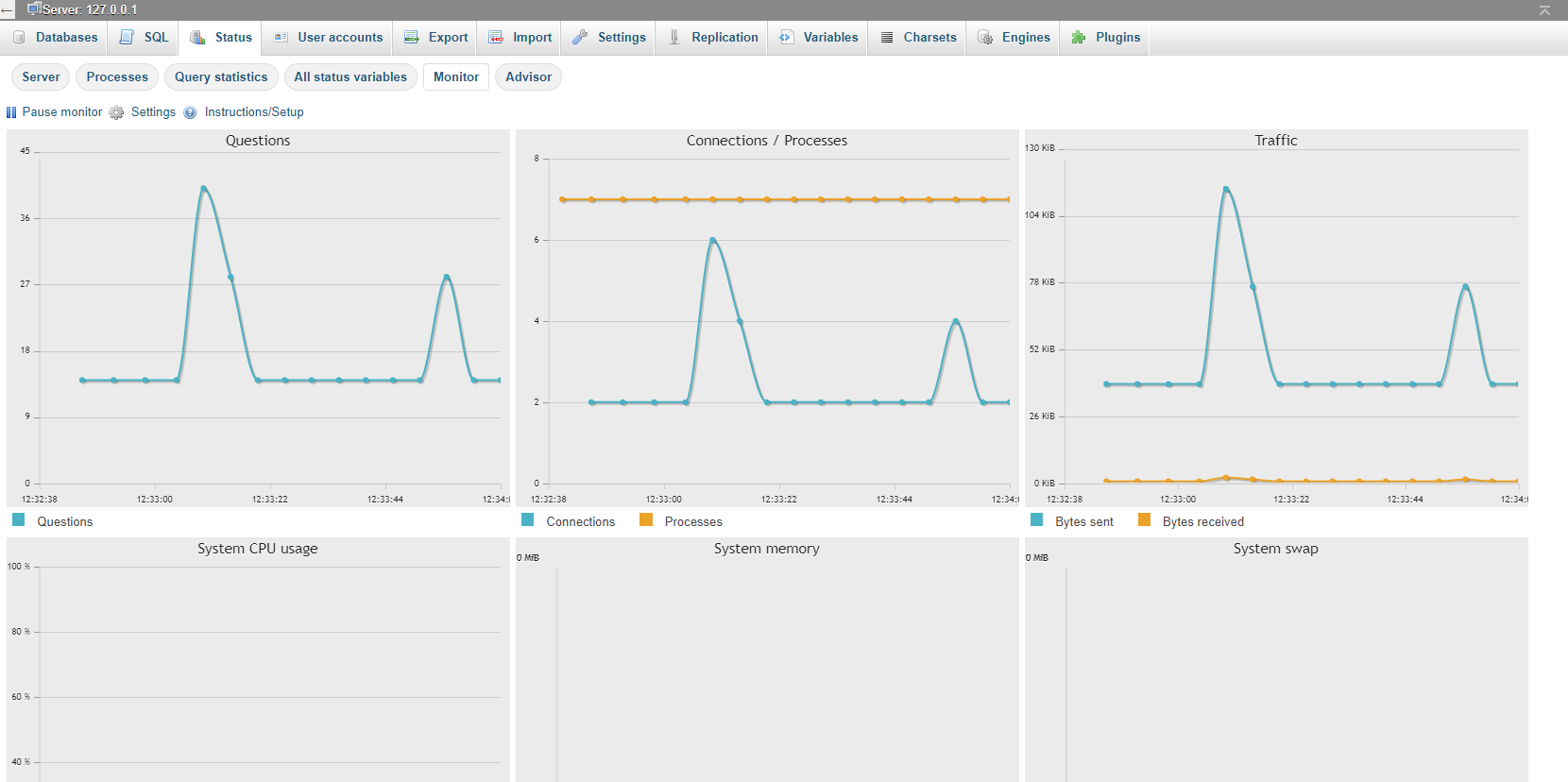 Here you can monitor all activity on your MySQL server.
Explore more
This work is licensed under a Creative Commons Attribution-NonCommercial-ShareAlike 4.0 International License.
We are hiring.
Software is our way of making the world a tiny bit better. We build tools for the makers of tomorrow.
Explore all positions →