Write for Better Stack Community
Better Stack Team
Updated on October 19, 2023
Better Stack is an observability company that combines monitoring, logging, incident management and status pages with collaboration tools to help developers and businesses build more reliable software.
To aid us with our mission, we're building the Better Stack Community with the aim of becoming the best library of content that helps developers build reliable apps and it is already being read by over 100,000 developers each month!
We are currently looking for contributing writer-developers to help us create high-quality guides on building high-performance and scalable applications, observability, and DevOps tooling. If you are a developer, and you love writing and sharing your knowledge with the world, you've come to the right place.
Why write for Better Stack Community?
1. We're open to your ideas
We are generally looking for authors who have their own ideas on topics they want to write about, who can propose topics and follow through quickly. Looking at our existing guides and article wishlist is a great way to understand the kind of topics we like to cover and how we cover them.
Please note that, as a general rule, we are not looking for current news or trendy content as there are plenty of other outlets for such content on the net. We're more interested in in-depth guides and how-to articles that cover an important aspect of building or scaling production applications.
2. We'll compensate you well
We realise producing high quality content is hard work so we are prepared to:
Pay you a suitable compensation for your efforts (currently $300/article). This can go up significantly for contributors who establish a track record of good writing and on-time contribution over time.
Publish each contribution under your name with your image and bio clearly featured.
Send you some awesome Better Stack swag!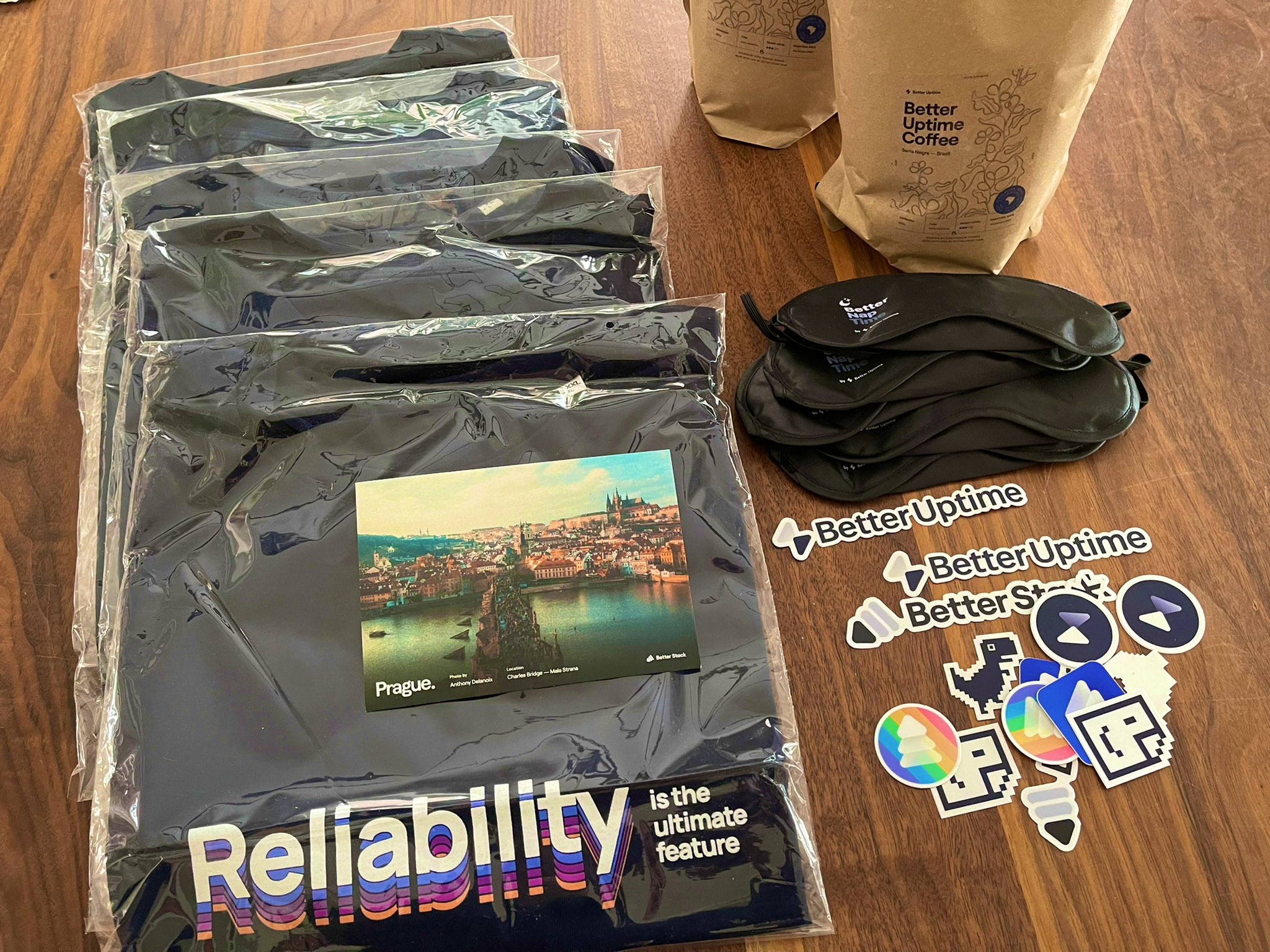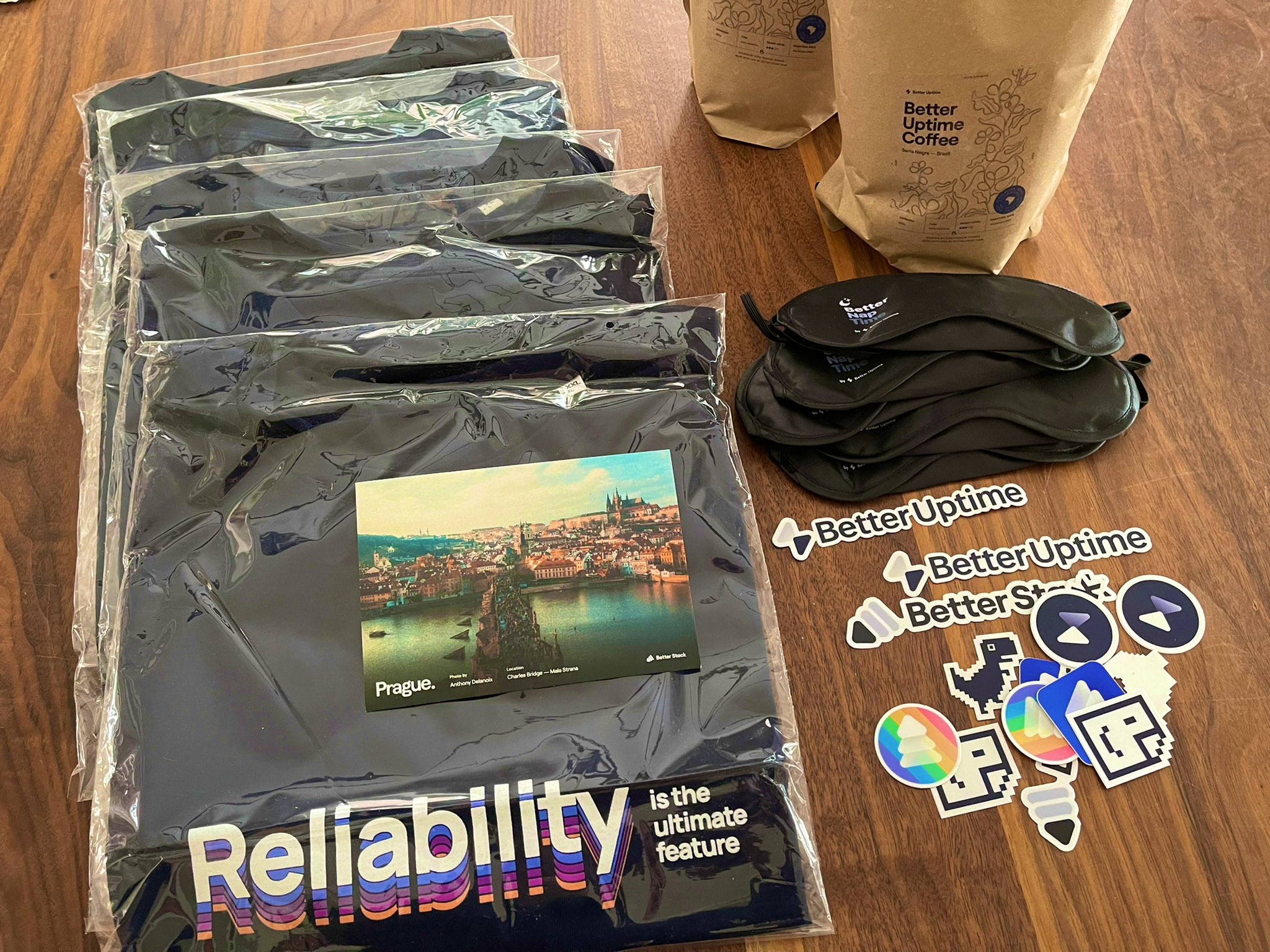 3. We'll support you throughout the process
Throughout the topic ideation and writing process, you will work one-on-one with an editor who will provide detailed feedback on your work, and edits to your draft all the way till publication. We will also assist you in promoting your article once it's live.
4. You're free to republish the content on your blog
We ask that you grant Better Stack exclusive rights to publish your work for a period of two weeks after publication. Thereafter, the article is released under the Creative Commons Attribution-ShareAlike 4.0 license (CC BY-SA 4.0 ) and you may republish it however you wish (on a personal blog for example) as long as correct attribution (we prefer a canonical link) is provided and it's not used for commercial purposes.
5. No deadlines
We don't set strict deadlines but we generally aim to publish an article within a month or two of approval.
What we're looking for
Authors who follow an area well enough to propose topics for articles and follow through quickly.
Original, and well researched content that is a significant improvement on all other existing articles on the same topic.
In-depth guides containing high quality examples for how to apply the described concepts in real world situations.
Excellent English writing skills.
Professional-level expertise in a backend language.
What we're not looking for
Beginner-level articles, as our audience are mostly mid to senior-level developers.
Frontend topics. We're not currently looking for content on React, Vue.js, or similar.
Newsy articles based on some recent event.
Rehashed content from your past writings.
Topics that cannot be tied to production use-cases.
Content that needs a lot of editing.
The evaluation process
We review new applications on a weekly basis. You can expect to hear from us on the first day of the week following your submission.

We'll judge your writing samples, and look for good technical explanations, strong English skills, and relevance to our areas of interest.

We'll evaluate your topic proposal and see if it's a good fit for us.

If we think it could be a fit, we'll reach out via email to chat about how we can work together!
Our editorial process
Before accepting you into our guest writer program, we'll ask that you sign a standard freelance writers agreement for legal reasons. Afterward, we'll provide you with a dedicated GitHub repository where all our editorial processes are encapsulated. The general process is like this:
You submit your article idea (or pick one from our topic wishlist

).
We review and approve the topic (or help you refine it if needed).
You write the first draft of the article (in markdown).
We review the draft and provide feedback accordingly.
You update your draft based on the feedback.
After the final draft is received, we'll edit your draft for grammar and clarity.
You'll review the edits and approve it (or make changes if you don't like something).
You get paid and we schedule your article for publication (usually within two weeks of approval).
You can submit another idea immediately.
Who shouldn't apply
You may not be a good fit for us if:
You don't have any experience using a backend language at a professional level.
Your existing work does not include backend related content.
How to apply
We are temporarily closed to new writers but you can register your interest here .
Check out our current guides and review the topic wishlist

to get an idea of what we're looking for.
Choose a topic idea and prepare an article proposal according to our guidelines

.
Fill our application form

accordingly. You'll need to tell us a little about yourself, include links to demonstrate your writing ability, and the article proposal.
Frequently asked questions
What is the compensation structure?
We will currently pay $300 for well-done articles from new authors, but it can go up significantly if you establish a record of high quality and timely contributions. The payment is made once the final draft is approved for publication.
How do I receive payment for my article?
We can pay you through PayPal, Wise, or a direct bank transfer.
How do we communicate?
All article proposals, reviews, and edits are done in GitHub issues and pull requests. Any other communication is done through email. We don't use Slack, Discord, or similar.
How do I know if I'm accepted?
If you're a fit, you'll receive an email from us within a week of your application to discuss and finalize your article proposal.
If it's not a fit, you'll also receive an email from us to inform you that we've declined to move forward with your application. However, please feel free to re-apply in a year or two.
Any other questions?
Email us and give us a few days to reply.
Thanks for reading, and looking forward to hearing from you!
This work is licensed under a Creative Commons Attribution-NonCommercial-ShareAlike 4.0 International License.
Make your mark
Join the writer's program
Are you a developer and love writing and sharing your knowledge with the world? Join our guest writing program and get paid for writing amazing technical guides. We'll get them to the right readers that will appreciate them.
Write for us
Writer of the month
Woo Jia Hao
Woo Jia Hao is a software developer from Singapore. He is an avid learner who...